There are unlimited uses for the bolster pillows, and equally, they come in so many shapes and sizes.
The Bolster pillow is an investment that will truly make up for its worth in functionality, and aesthetic pleasure, in any home. Get the best bolster pillows to serve both body and mind at the same time.
---
What Exactly is A Bolster Pillow and How is it Used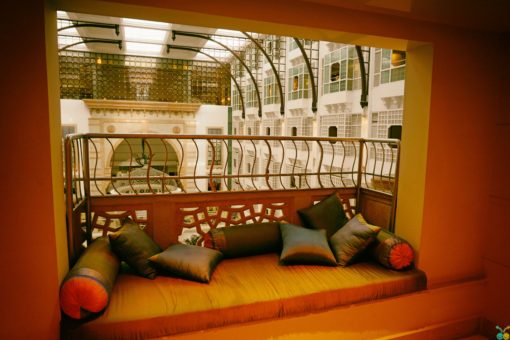 The Bolster Pillow is a small pillow that can come in any shape and design with a firm but still comfortable filling, usually used for back and arm support or as a decorative piece.
The Bolster pillow also referred to as a cushion, and throw cushion in western countries, is ideally placed at the head of your bed for head or back support or arm support when sitting up, reading, or watching television in bed.
Bolster Pillows come in various shapes and sizes, normally the standard elongated narrow design and many stunning color fabric covers.
---
Some Brilliant Uses for a Bolster Pillow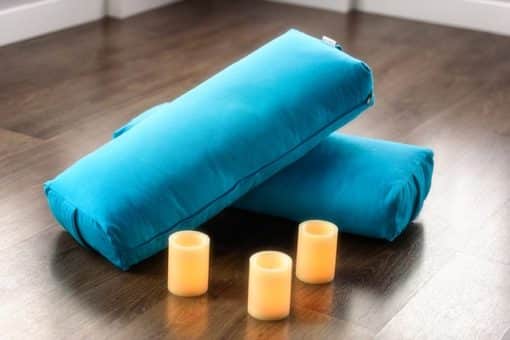 A great yoga or meditation support pillow.
Use it as a replacement sofa to sit on.
Perfect for a footrest.
You can place it under your door to keep chilly draughts out.
Use it on your bed as head, back, or armrest when reading or watching television.
Use it as a stool to reach something high up.
Place under baby's armpits as a tummy time prop.
Place it on top of your flexed feet while seated for leg raises to strengthen your legs.
Lay it on your feet as a sit-up spotter.
Use as a decorative pillow in any room.
Use it as a pillow for sleeping on your day or evening bed.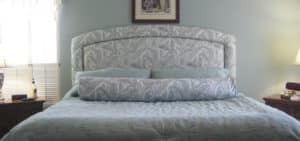 A fun toy for your kids as a play horse or space rocket.
Replace a spouse that is out of town for w while with this fellow.
When it comes to uses for the Bolster Pillow, the list is endless!!!
---
Choosing the Right Bolster Pillow
There are two main things to consider when choosing the best Bolster pillow for yourself, but before we get to that, you need to decide exactly what you will use it for.
If you use it for comfort and support, you need to look at the filling and cover materials and ensure that they are of high quality, offering firm yet comfortable cushioning and a non-allergenic cover.
If only for aesthetic purposes, there is no need to worry about fillings or natural hypoallergenic fibers, then the color and design of the cover and shape and size need to be considered for the space you have available.
The two main aspects to consider are the SHAPE and SIZE of the bolster Pillow.
Bolster pillows come in round, rectangular, elongated, round, and elongated rectangular shapes and various sizes and weights, depending on the filling. The choice here is entirely up to you, depending on how you will be using your Bolster pillow.
---
Reviews: The Best Bolster Pillows
In this article, I have included a variety of Bolster Pillow types for your perusal so that you are sure to find the perfect one for your specific requirements.
We hope you love the products we recommend!
So that you know, We may collect a share of sales or other compensation from the links on this page.
---
---
---
---
---
---
---
---
---
---
---
---
---
---
---
---
Lastly
When buying the best Bolster pillow, your decision should be meticulous and well-informed.
The most crucial aspect is for what activity you are going to be using the pillow.
There are many types of Bolster pillows available, some for meditation and Yoga, some for comfort and support, while others only serve an aesthetic purpose.
I have chosen Bolster Pillows according to functionality and with aesthetically pleasing properties for you to choose from, each of the highest quality and finest materials.
---
Index Table: Top Rated Bolster Pillows
---
---