Bolster pillows are a great way to add extra support for your neck and back. It also helps you sleep in the best position, regardless of whether you're on your stomach or side. The best bolster pillows will take pressure off of your joints while keeping your spine aligned.
They come in all shapes and sizes depending on what type of sleeper you are, so make sure to find one that suits your needs. Keep reading to know about the best options.
---
What Exactly is A Bolster Pillow and How is it Used?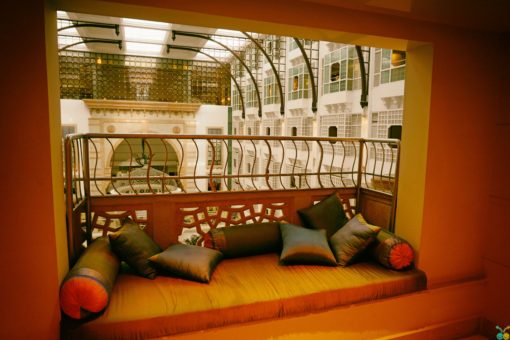 The Bolster Pillow is a small pillow that can come in any shape and design with a firm but comfortable filling, usually used for back and arm support or as a decorative piece.
The Bolster pillow, also referred to as a cushion, and throw cushion in western countries, is ideally placed at the head of your bed for head or back support or arm support when sitting up, reading, or watching television in bed.
Bolster Pillows come in various shapes and sizes, normally the standard elongated narrow design and many stunning color fabric covers.
---
Some Brilliant Uses of the Best Bolster Pillow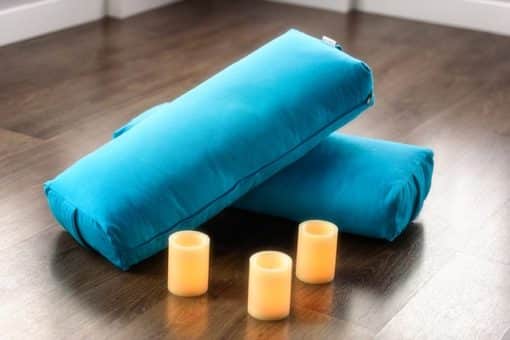 A great yoga or meditation support pillow.
Use it as a replacement sofa to sit on.
Perfect for a footrest.
You can place it under your door to keep chilly draughts out.
Use it on your bed as head, back, or armrest when reading or watching television.
Use it as a stool to reach something high up.
Place under baby's armpits as a tummy time prop.
Place it on top of your flexed feet while seated for leg raises to strengthen your legs.
Lay it on your feet as a sit-up spotter.
Use as a decorative pillow in any room.
Use it as a pillow for sleeping on your day or evening bed.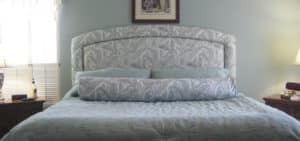 A fun toy for your kids is a play horse or space rocket.
Replace a spouse that is out of town for w while with this fellow.
When it comes to uses for the Bolster Pillow, the list is endless!!!
---
How to Choose the Best Bolster Pillow?
There are two main things to consider when choosing the best Bolster pillow for yourself, but before we get to that, you need to decide exactly what you will use it for.
If you use it for comfort and support, you need to look at the filling and cover materials and ensure high quality, offering firm yet comfortable cushioning and a non-allergenic cover.
Suppose only for aesthetic purposes, there is no need to worry about fillings or natural hypoallergenic fibers. In that case, the color and design of the cover and shape and size need to be considered for the available space.
The two main aspects to consider are the SHAPE and SIZE of the bolster Pillow.
Bolster pillows come in round, rectangular, elongated, round, and elongated rectangular shapes and various sizes and weights, depending on the filling. The choice here is entirely up to you, depending on how you use your Bolster pillow.
---
Reviews: The Best Bolster Pillow
In this article, I have included a variety of Bolster Pillow types for your perusal so that you are sure to find the perfect one for your specific requirements.
We hope you love the products we recommend!
So that you know, We may collect a share of sales or other compensation from the links on this page.
---
1
The Wowmax bolster pillow comes in a triangular shape available in different sizes; this bolster pillow is ideal to use as back support or a headboard for your bed.
A stunning and very versatile shape that offers excellent back support and functionality.
Ideal for sitting up and reading in bed or watching television while providing yours with a comfortable sitting position and exceptional neck and back support.
This Wowmax headboard pillow can serve as an alternative for a headboard with our highly functional design and gorgeous decorative style.
This Bolster pillow is available in all sizes for every bed or even day bed and bunker bed type.
The cover is easily detachable and machine washable for your convenience.
---
2
This is a very comfortable and soft Bolster Pillow with many uses and comes in various shapes, sizes, and colors.
An excellent headboard alternative, reading pillow, or decorative Bolster pillow.
Available in different colors and sizes.
It offers excellent back support for reading and watching TV.
Perfect couch or sofa pillow.
---
3
The meditation pillow is designed to support your back without the feeling of sinking into it.
Additionally, the cover material is suede, which is super soft on your skin. And it looks fantastic too.
Moreover, you can choose from three crystal-inspired shades to go with your style.
Also, you can wash the bolster pillow in the washing machine for easy maintenance.
Although it is made using recycled foam, it has a super-strong core for additional support.
---
4
When you are looking for the ideal pillow for comfort and pain relief, nothing comes to the BodyHeat Round Bolster Pillow. This little number has all the features to give you excellent therapeutic comfort and soothing pain relief.
Crafted using precision molded foam that contours to your body's shape for enhanced comfort and support that will not lose its shape.
Relieves back tension with its ergonomic design for the perfect support to your neck and cervical spine, reducing pain and stress.
All nigh comfort by promoting ideal spinal alignment and more therapeutic sleep.
Also, you can use it under your knees or ankles for injury recovery or ass lumbar support in your favorite chair.
The removable cover is easily machine washable for further convenience.
---
5
This round cervical pillow comes in a unique Bolster design for a therapeutic sleep posture.
It offers all-night support and works to relieve and prevent head, back, neck, and shoulder pain caused by spinal misalignment.
The pillow is made using premium quality foam that provides comfort and support at the same time.
It comes encased in a soft cover that is easy to remove and machine washable.
---
6
Another exceptional and organically natural choice in Yoga meditation.
The Zafuko is colorful, lightweight, and very versatile, filled with 100% organic Kapok fiber.
It is recommended by some of the top Yoga and Pilates instructors and teachers as a prop for optimal support and comfort during these practices.
It offers excellent stability during exercise, as well as comfort for challenging postures.
A non-slip design that aids in relieving stress and anxiety.
Features two carry handles and a tie closure so that you can fold it into a block. So, you can carry it around with you.
Very lightweight and space-saving.
Manufactured from eco-friendly, non-toxic organic materials that are double stitched for durability.
It is filled with natural Kapok that is soft, hygienic, vegan, and hypoallergenic.
---
7
We start with this lovely round Yoga and Meditation pillow, with a stunning premium design filled with natural Buckwheat.
you can choose from pure cotton cover available in many bright and bold color options.
A full zip feature that allows you to remove the outer cotton cover for easy and convenient cleaning.
The cotton cover is fully machine washable.
It is filled with buckwheat hulls sealed inside a punch for easy removal and insertion.
Available in different shapes and designs for every taste and requirement.
---
8
A small rectangular Bolster Pillow with many versatile uses.
It is made from 100% Cotton with a washable pure cotton cover.
Very durable design.
Small rectangular Bolster pillow ideal for home décor or Yoga practices.
Comes in many color options.
---
9
Yet another very colorful and versatile Bolster Pillow for decoration, medication, or Yoga practices.
It is filled with all-natural cotton for an adjustable loft.
It comes with handle straps for Yoga and meditation or can just be used as a decorative piece.
Color options are available.
Machine-washable design.
---
10
The bolster pillow is made using organic cotton. Hence, it is environmentally friendly.
It is perfect for relaxing or using to support your back while you exercise.
Besides, it comes with an organic cover that is washable.
Moreover, you can choose from different colors to suit your aesthetic.
Also, different sizes are available with back supportive designs.
---
11
Pick from different shaped and sized massage bolster pillows to relieve yourself from backaches.
The pillow is made using eco-friendly foam for maximum softness. Hence, it will be perfect for soft back support.
Additionally, you can get different colors to go with the theme of your room.
Moreover, it comes with an easy-to-clean surface. Hence, no need to remove or wash covers.
---
12
You can get soft yet firm support for your back while you practice yoga poses.
Get this super comfortable bolster pillow made of cotton cover, which is removable and washable. Hence easy cleaning.
Moreover, you can adjust the amount of filling in the pillow as per your requirements.
Also, the pillow is designed dense enough to suffice various functions.
---
13
This bolster pillow comes in a half-moon design and is ideal for legs.
It is made using memory foam and does not contain any additives that may prove harmful to the user.
The orthopedic design contours the leg area perfectly, be it between or underneath, and can be used by both side and back sleepers.
It comes encased in a soft cover that is breathable, easy to remove, and machine washable.
---
14
This Bolster pillow is made using the highest quality memory foam for comfort and support at the same time.
It comes encased in a soft cover made with a blend of Bamboo derived Rayon and Polyester.
The 4-inch firm pillow is designed to help support the neck, back, knees, legs, and other joints.
It maintains its shape, is hypoallergenic, with a machine washable cover.
---
Lastly
When buying the best Bolster pillow, your decision should be meticulous and well-informed.
The most crucial aspect is for what activity you are going to be using the pillow.
There are many types of Bolster pillows available, some for meditation and Yoga, some for comfort and support, while others only serve an aesthetic purpose.
I have chosen Bolster Pillows according to functionality and with aesthetically pleasing properties for you to choose from, each of the highest quality and finest materials.
---
Index Table: Top Rated Bolster Pillows
---
---