While there could be multiple reasons for one to be a hot sleeper, the best cooling sheets can make it a lot better. Though moisture-wicking or mixture absorbing are the most important features for such sheets, only the right fabrics and make can deliver that.
So to catch a comfortable night of rest, skim through these amazing cooling bed sheets and get the treatment you deserve. Besides, also check out the best fabrics, and buy tips for cooling sheets.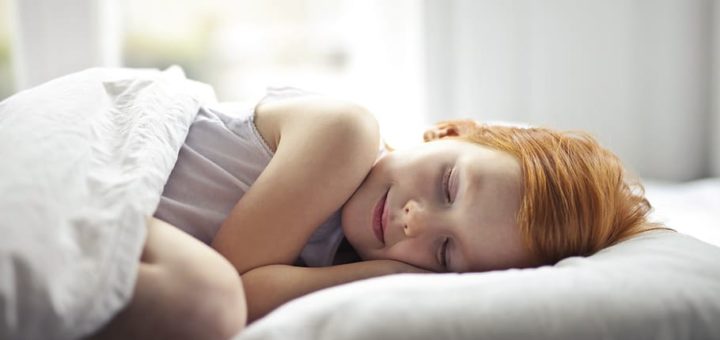 ---
The best Cooling Fabrics for Sheets
Here are the best fabrics for cooling sheets that will either absorb the moisture from the body or wick it away. But ultimately keep hot sleepers a better night's rest.

Cotton – Cotton is the most common natural fiber that is a must-have for hot sleepers. It is excellent moisture absorbent and dries pretty quickly as well. Besides, there are further varieties of cotton that suit different needs.

Linen – Linen is another natural fiber. But though it looks luxurious, it has a bad reputation for wrinkling quickly. However, it may be more breathable than even cotton sheets.

Bamboo – Bamboo fibers are also great for cooling sheets. They are moisture-wicking and all-natural and eco friendly.

Polyester – A synthetic fiber, many Polyester sheets are crafted to wick away moisture and maintain the body temperature fairly enough. These are also durable fibers.

---
Who Needs Cooling Bed Sheets?
Check if you tick any of these reasons. If yes, you must definitely have a go at one of the cooling sheets we have mentioned in this article.

Naturally High Temp – If you feel exceptionally hot all the time, your natural body temperature may be to blame. But nevertheless, to catch a night of good sleep, you must opt for cooling sheets, so that you are ready to conquer the next day.

Partner Body Heat – If the above point does not apply to you, it applies to your sleeping partner. Still, cooling sheets can be of help, without you having to kick them out of bed.

Hypoglycemia – Hypoglycemia is a medical condition that is related to low sugar levels and is known to raise the body's temperature. Though mostly found among the elderly, youngsters and adults are no exceptions.

Summer Heat – Sometimes it is just the occasional summer heat that gets into your body, and its impact persists for a bit longer than usual.

---
What to check when buying Cooling Bed Sheets
When buying cooling bed sheets, make sure that you do check the following aspects.

Fabric – No matter what a brand claims to offer do check is their claims match the features of the fabric. We have already listed the fabrics above so you know which ones are the best.

Thread Count – The thread count for a sheet reflects on its thickness, softness, and durability. But the thread count must be optimal, neither too thick, nor thin.

Seasonality – Depending on the reason you need a cooling sheet for, pick one which suits the season as well. If you feel hot all year, get an all-season cotton-like fabric sheet. Or else you may go for only summer sheets.

Weave – The type of weave also impacts the breathability and softness of sheet fabric. Microfibers are dense, thus anti-wrinkle and water-resistant. While flannel and sateen are also awesome for hot sleepers.

---
Reviews: Best Cooling Bed Sheets
Check out these best cooling bed sheets from Amazon. Besides, do note that this page contains affiliate links, with no extra charges on you.
---
1
The HotelSheetsDirect cooling bed sheets are super soft and lightweight that will stay gentle on your skin. The brand even claims that it is softer than even cashmere.

Made of 100% bamboo viscose, is so nothing like the usual sheets which have more cotton and microfiber content in them.

It is also studded with all-around elastic for smooth fitting as well as possesses anti-pilling properties.

However, the best part about these sheets is that they are thermoregulating and hypoallergenic. Not to mention, they are absolutely eco friendly.

Score:
99.1
By Daniel Max
---
2
The 100% Polyester Microfiber sheets are great for hot sleepers, in all seasons.

The sheets feature a high thread count of 1800, that makes it a breathable and soft bliss on your bed.

In fact, the double-brushed microfiber will keep you cool in summers and warm in winters.

The cooling sheets by Tekamon are stitched with absolute finesse while ensuring that these are durable and easy to maintain.

The deep pockets easily wrap around the mattresses and you have plenty of color choices as well. Pillowcases are included.

---
3
These PeachSkinSheets are manufactured in Georgia with one of the highest credibility for hot sleep needs.

These have been designed to wick away the excess sweat from your body and they themselves dry very quickly.

The 1500 thread count accounts for its softness and gentleness on your skin.

It has a range of hues, that are all elegantly selected for people looking for elegant bedrooms.

---
4
Nestl cooling sheets can turn any bed into a sleep haven with their soft microfiber fabrics.

The fabric is also excellent in wicking moisture from the body of hot sleepers keeping them dry and comfortable.

There is a wide variety of colors available in these plain sheets.

The elastic border keeps the sheet secured to the mattress and there is little you have to do to maintain that neat look.

Also built for extra durability, you may feel free to toss them into your machine without having to fear for these sheets losing their charm.

---
5
The 100% polyester sheets for cooling hot sleepers at night by Mellanni will actually make you feel the difference.

The sheets are spot on when it comes to delivering comfort and luxury. Besides, these are available in all possible bed sizes with an assortment of colors and prints.

The maintenance part for these cooling bed sheets is super easy. You may machine wash them with ordinary detergent and will come out as new.

Being resistant to fade and wrinkling is another plus.

---
6
AmazonBasics presents these Organic Percale cotton sheets for cooling the sweat out of your bodies day and night.

You will get one fitted sheet and a pair of pillowcases apart from the flat sheet.

The percale cotton weave feels soft and smooth making it favorite for all, adults and kids alike.

You may also use it in all seasons due to its lightweight and breathable comfort level.

Machine wash when needed, and dry in shade for extra durability.

---
Index Table: Top-Rated Cooling Bed Sheets
---
---