Are you craving a peaceful night's sleep and failing miserably? Well, we know what you need. A grounding sheet helps the body to reset itself while sleeping. Grounding or earthing helps connect the body with the earth to balance our body's positive charge.
People have been experimenting with earthing by standing barefoot on the ground since immemorial. However, the process has started to gain much attention nowadays, thanks to grounding sheets. Let's look at the best grounding sheet for you to try.
---
Benefits of Grounding Sheets
Grounding sheets help you connect to the earth while you are sleeping. Since the earth carries a negative charge, these sheets help balance the body's positive charge. From releasing chronic inflammation to stress, a grounding sheet has various benefits. Have a look below!
Reduces Chronic Inflammation – When the charge in our body is imbalanced, it results in oxidative stress, leading to the oxidation of lipids and proteins, which causes chronic inflammation increasing immune diseases and illness. Using a grounding sheet, you can easily reduce chronic inflammation.
Improves Blood's Zeta Potential – The grounding process helps improve the blood's zeta potential. It begins after 80 minutes of earthing, which can be achieved using grounding sheets.
Relieves Anxiety & Depression – People sleep better when they are grounded using these sheets. They wake up refreshed and have less impact due to anxiety and depression. If you are looking for a pillow, we have Purple® Pillow Alternatives that are ideal for anxiety and the best pair for your grounding sheets.
Resets the Body's Biological Clock – Grounding has several benefits for the body's biological clock. The earth's negative charge creates a stable internal bioelectrical environment and regulates cortisol secretion.
hr>
What to Look for in the Best Grounding Sheets?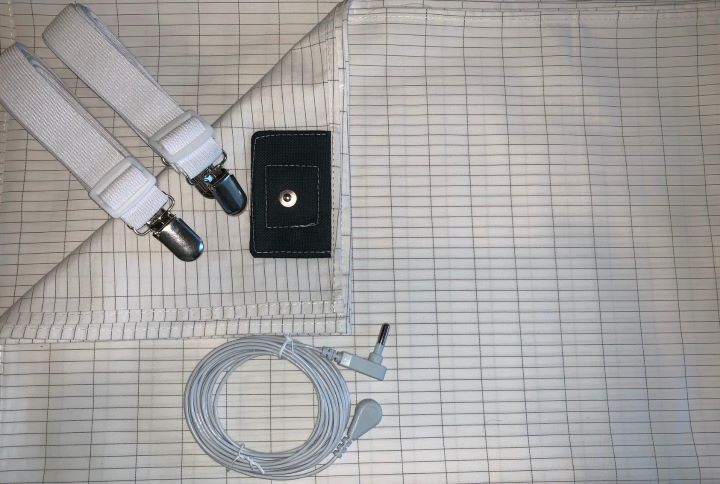 Apart from being a stress reliever, a grounding sheet ensures your body and mind are always in sync. Here is everything you need to look for in a grounding sheet.

Size – Only a small portion of the body must touch the sheet to connect to the ground. A grounding sheet doesn't need to cover the entire mattress for such a reason. A full coverage sheet will always contact the sheet if you toss and turn a lot. However, a half-grounding sheet is perfect for those who stay still throughout the night.
Material – A grounding sheet should be made of breathable and comfortable fabric since these are meant to be slept on. Due to its moisture-wicking property, look for high-quality cotton.
Lenghth of the Cord – A longer cord is a must since there is a possibility that the outlet in your room isn't grounded. Therefore, to receive the benefits, you should be able to plug it into any other socket far from your bed. You can check if the outlet is grounded or not with the help of a socket tester.
---
How to Take Care of a Grounding Sheet?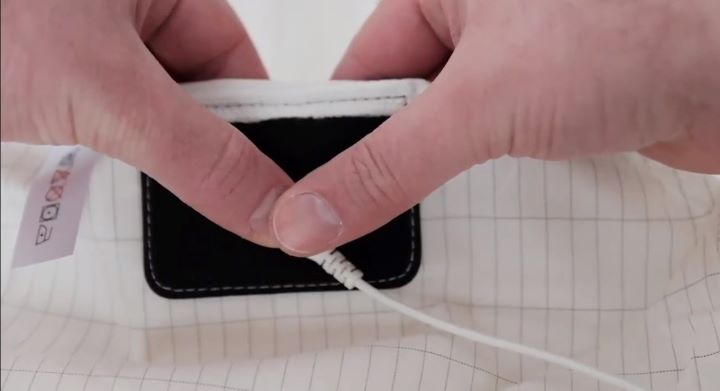 To extend an earthing sheet's effectiveness and longevity, you must be careful about a few things. Here are some ways to take care of an earthing or grounding sheet.

Use Warm Water – When washing your grounding sheet in a machine, use non-toxic detergent and warm water. It helps to keep the conductivity stable. Hence providing durability to the sheet. Also, could you keep the machine low while drying the sheet?
A Mild Detergent Will Work Well – Wash the grounding sheet for the bed using a mild detergent. Even if you choose to wash it without a detergent, there is no harm at all.
Avoid Using Other Fabric Solutions – Material like bleach, lotion, or oil reduces a grounding sheet's conductivity. The same goes for fabric softeners; therefore, these shouldn't be used while washing a grounding sheet.
---
How We Test and Score Grounding Sheets and Mattress Covers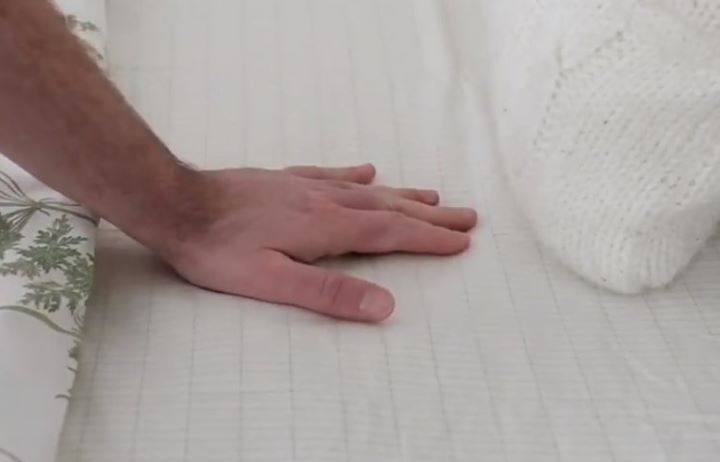 These reviews are based on intense research, analysis, and feedback from our experts and real users from different digital platforms.
We spent 19 hours trying, testing, and scoring these Grounding Sheets and Mattress Covers for different key parameters and then shortlisted the best products in the market, saving you time and effort.
We used the following parameters for our tests and analysis.
Antimicrobial – We analyzed how successfully the product resists microbes.
Reduce pain – We checked how effectively the product is soothing skin and minimizing pain while sleeping.
Hypoallergenic – We observed how the product would likely trigger an allergic reaction.
Maintenance – We researched how long users could use the product without any reported quality changes and how easy it was to clean.
Price – We checked the product's affordability having good quality.
---
Frequently Asked Questions (FAQ) Regarding Grounding Sheets and Mattress Covers
---
Reviews: Best Grounding Sheets
By now, you must know the benefits of a grounding sheet.
Therefore, we have compiled a list of grounding sheet reviews.
We hope you love the grounding sheets and mattress covers we recommend!
We may collect a share of sales or other compensation from the links on this page.

---
1
---
2
The grounding sheet by Hall & Perry is made of high-quality washable cotton.
It helps you get the necessary rest you require every night.
It improves blood circulation leading to body detoxification.
You will notice the result in just a couple of nights.
The sheet also features antimicrobial properties.
| Rating Category | Weight % | Score |
| --- | --- | --- |
| Antimicrobial | 25% | 100 |
| Reduce Pain | 25% | 95 |
| Hypoallergenic | 20% | 95 |
| Maintenance | 15% | 90 |
| Price | 15% | 95 |
| Total Score | 100% | 95.5 |
---
3
This grounding sheet is made up of premium natural cotton and silver threads.
It prevents the growth of bacteria on the bed.
Covered with silver threads, the sheet is conductive, benefiting people's health.
It accelerates wound healing and reduces fatigue.
The sheet is convenient and can be plugged into a grounding socket.
| Rating Category | Weight % | Score |
| --- | --- | --- |
| Antimicrobial | 25% | 100 |
| Reduce Pain | 25% | 95 |
| Hypoallergenic | 20% | 95 |
| Maintenance | 15% | 90 |
| Price | 15% | 90 |
| Total Score | 100% | 94.75 |
---
4
The superior quality material is made up of organic cotton fabric.
You can easily insert the cord into the grounding socket to use it properly.
You must keep it on while you sleep or take a nap to feel the therapeutic benefits of this sheet.
This sheet ensures you wake up all fresh and light by providing healing therapy.
---
5
Connect to the earth's energy with this renewable cotton grounding bedsheet.
It comprises 5% pure silver grounding thread, making it the best choice for people who have trouble sleeping peacefully at night.
It includes a 16-foot long wire so that you connect to the earth comfortably while you sleep.
You will achieve better sleep quality, muscle relaxation, and reduced menstrual pain.
---
6
This comfortable earthing sheet is made up of silver grounding threads.
It uses natural energy to comfort the body and mind.
NeatEarthing helps to reduce pain and inflammation with its grounding properties.
It reduces harmful EMF body voltage to deliver beneficial electrons to the body.
---
7
It comes with 450 cotton threads woven into the fabric.
Made in the USA, it helps you attain a well-rested sleep.
The sheet features 15" deep pockets and 5% Peruvian Silver.
---
8
This grounding sheet is made with 96.5% high-quality cotton and 3.5% Pure Silver Fiber.
It is designed to ground the body and improve sleep and overall health.
The sheet measures 95 x 35 inches in size and is suitable for machine wash.
The silver filaments are individually connected to the earth mat conductor to provide a uniform grounding body, with a conductivity of less than 5ohm/inch.
It reduces inflammation, boosts heart health, restores hormonal balance, and slows and relieves stress.
---
9
NIULAFR's grounding sheet is 95% cotton and 5% silver fiber.
This product helps you sleep better and improves your natural wellness by connecting your body to the earth's metal conductors and free electrons.
Also, the bedsheet is made of silver fiber conductive fabric, interlaced to reduce resistance and enhance conductivity.
Moreover, these fibers prevent radiation and have whitening and anti-aging effects.
And for any reason you do not like the product, you can get a refund or replace it within a year.
---
10
This grounding sheet is made with Pure cotton and threaded with Silver fibers for increased conductivity.
It is a universal grounding sheet, and it comes with a grounding cord for connectivity.
The sheet features anti-slip technology for easy usage.
It offers potential EMF protection and ESD protection and also helps to improve sleep quality and overall health.
---
Index Table: Top-Rated Grounding Sheet
---
---