Some of the links in this post are affiliate links. This means if you click on the link and purchase the item, I will receive an affiliate commission at no extra cost to you. All opinions remain my own.
Adjustable beds have made a great place for themselves in the market. However, searching for the best sheets for adjustable beds can be tricky. The wide range of fabrics and sheet types makes it confusing for the customer to pick the best selection.
So this article will guide you through what you need to know while buying yourself bedsheets for an adjustable bed. Also, we will enlist some of the best sheets for your bed.
---
Types of Best Sheets for Adjustable Beds
Bedsheets are available in different fabrics that have their characteristics. Some of them are given down below.

Microfiber – Microfiber sheets are very light in weight and are crafted with a fiber lining that makes them antimicrobial and free from dust mites.
Bamboo – Sheets made of bamboo are highly popular as they are 100% organic. They are hypoallergenic and moisture-free, making them cool and breathable.
Cotton – Cotton bedsheet are known for their sturdiness and strength. The weaving of fabric done with cotton gives them huge strength. They are also ideal for temperature regulations.
Silk – The bed sheets for adjustable beds made of silk have an extremely soft texture. They provide a feeling of great luxury to the sleeper.
---
Prominent Features in Adjustable Bed Sheets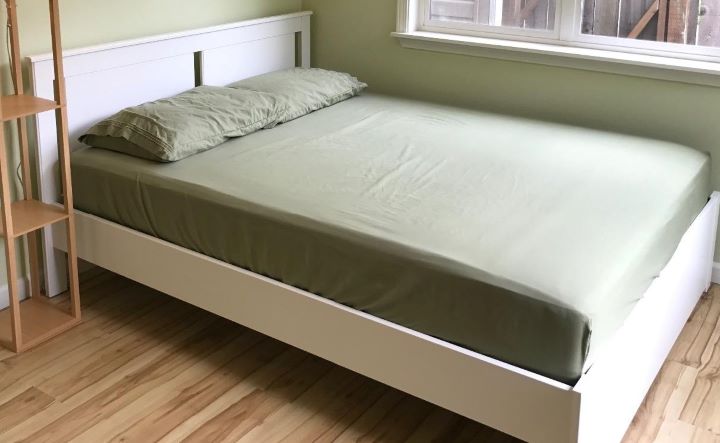 Some important features in bed sheets for adjustable beds are as follows.

Anchor Straps – Anchor straps are the elastic straps on all corners of the sheet. They help keep the sheet in its place and do not let it sag.
Wings – As the adjustable bed has different sections that you can adjust at your convenience, the wings on the sheet's corner help the sheet stay intact.
Good Thread Count – A high-quality sheet always has a good thread count. A thread count above 300 is considered optimal for the bedsheets.
Deep Pockets – Sheets with deep pockets have extra space to hold down the mattress more efficiently and comfortably.
You might also like our list of the best adjustable 'My Pillow' alternatives.
---
Related Articles on Sheets
---
Buying Considerations for the Best Sheets for Adjustable Beds
Before selecting a bed sheet for your adjustable bed, you must consider the following points.

Material – The material of the sheet plays the most important role when selecting a bedsheet for yourself. The sheets made of cotton or bamboo are preferable as they are durable and have desired strength and comfort.
Weave – The woven sheet's material determines the fabric's strength and durability. Most sheets that are of good quality are weaved with percale or sateen.
Depth – One essential thing to consider while buying a sheet for an adjustable bed is the sheet's depth. As the bed can lift itself up and down, you will require a sheet with deep pockets to fit the mattress properly. Make sure to buy a sheet with a pocket size of more than 14 inches.
Antimicrobial Nature – Sheets that are hypoallergenic and antimicrobial are the best as they eliminate the risk of getting any infections or skin irritations from the bedsheets.
---
Reviews: Best Sheets for Adjustable Beds
You must check out the following list of the best sheets for adjustable beds.
We hope you love the products we recommend!
So that you know, We may collect a share of sales or other compensation from the links on this page.
---
1
---
2
This is a pure Flannel Cotton Adjustable bed sheet set.
It employs 100% pure, heavyweight, lightly brushed natural cotton for a soft and warm feel.
The sheet set is wrinkle-resistant and perfect for cold winter nights.
It is suitable for machine wash for easy cleaning.
---
3
These bedsheets American Club makes are extremely soft and provide a luxurious feel to the skin.
They are easy to wash and require the least amount of maintenance.
The sheets are crafted with four hundred threads that make them extremely lightweight and have excellent strength.
The sheets are made of 100% cotton fabric that is highly breathable.
This bedsheet has a wide range of colors to choose from.
---
4
Enhance the quality of your sleep with this Royal Collection 1900-built premium bedsheet.
It is crafted with microfiber rayon and has a cotton and bamboo fabric mix.
The bedsheet is wrinkle-free and will not shrink after the wash.
The brushed microfiber yarns made the sheet cool in summer and warm in winter.
It is completely hypoallergenic and is secure from dust mites and bacteria.
---
5
The Aashi Rainwear adjustable bed sheet is made with pure cotton and provides the best sleep.
The bedsheet has an incredibly soft texture that lets the skin enjoy sleeping on it.
This bed sheet has deep pockets that provide great fitness in up to 15 inches of mattresses.
The bedsheet is safe from chemical usage and is highly durable.
The bedsheet has a stretchable elastic that ensures tight and secure fitting on the mattress.
---
6
The Shanaya's Luxury Bedding bedsheets give the sleeper comfort and luxury.
It comprises a 15-inch deep pocket with elastic to provide the best fitting.
The sheets are made of cotton fabric and have a thread count of 400, making them highly durable.
The bedsheet has very low maintenance and is machine washable.
It is available in ten beautiful vibrant colors.
---
7
These Royal Bliss 1900 adjustable bedsheets are built with 100% microfiber rayon, making them luxurious and providing comfort.
The fabric is of high quality and will not lose its charm and strength for years.
This sheet comes with an additional set of two pillowcases.
The sheets are available in multiple colors and are wrinkle-free.
It can be machine washed and will not lose its color upon washing.
---
8
Upgrade the quality of your sleep with this premium quality NON-Sticky Cotton-made split bed sheets for an adjustable bed.
The sheet is built with 100% Egyptian Cotton and has exceptional strength.
The soft texture of the sheet gives the luxurious feel of sleeping over it.
It has 18 inches deep pocket that provides it with a proper fitting in all sizes of mattresses.
The bedsheet is fade-resistant and is highly breathable for giving a restful sleep.
---
9
This seven-piece king-size pack contains one flat sheet, two deep-pocket fitted sheets, and four pillowcases.
The adjustable sheet is silky smooth to the touch and woven from premium microfiber.
The fabric is double-brushed on both sides and is lightweight, breathable, and cool to the touch.
It is machine washable, wrinkle-free, hypoallergenic, anti-bacterial, and dust-mite resistant.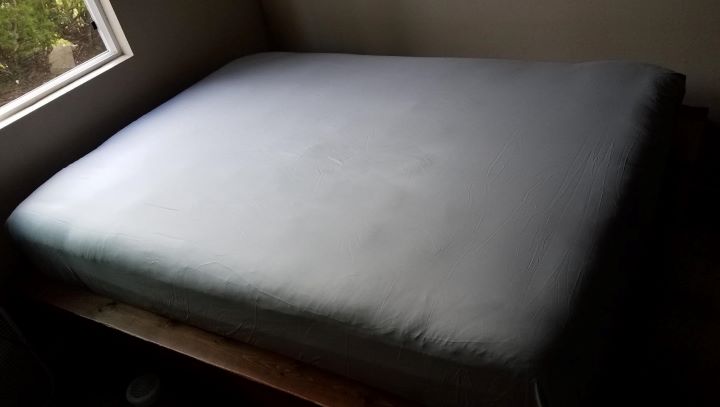 ---
10
This is a five-piece split king adjustable bed sheet set.
It includes a flat sheet, two fitted sheets, and two pillowcases.
The fabric is breathable, cool, and silky to the touch.
They are made from high-quality, double-brushed Microfiber yarns and are virtually weightless.
---
Index Table: Top-Rated Sheets for Adjustable Beds
---
---