Farmhouse Pillow Covers are great to create a minimal and elegant look in your home. These come in different designs and slogans to express your emotions via decor.
You can choose these in different colors and sizes. Keep reading to quickly learn more about features and some of the best options to choose from.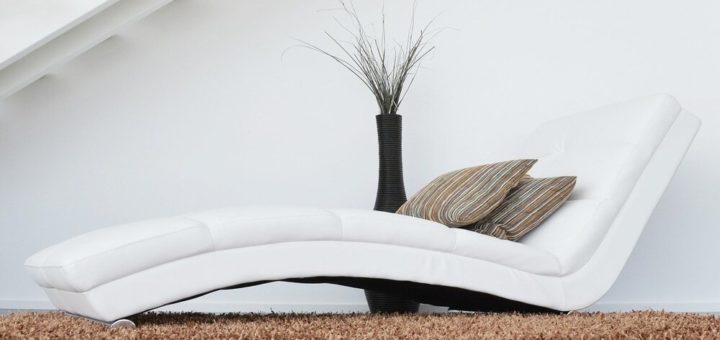 ---
Buying Considerations For Farmhouse Pillow Covers
You may choose farmhouse pillows for your bedroom or living room for a modern and chic look. Here are some things to note before purchasing so that your home looks more inviting.

Size – Pick a size that is close to your pillow inserts. This will help in getting a snug fit without any empty spaces.
Shape – You can choose from square, round, and rectangular pillow covers. Moreover, you may add different shapes to add more texture.
Design – There are several designs such as patchwork, stripes, prints, and embroideries to choose from. Make sure the design is durable and machine-washer safe.
Fabric – You can choose from velvet, cotton, polyester, and linen fabric. See that the fabric goes in contrast with the fabric of your furniture.
---
Benefits Of Farmhouse Pillow Covers
Here are some ways you will see an upgrade in your decor with the farmhouse design pillows.

Style – You can create a unique style and experiment a lot with the pillow cover changes. This is not too massive a change for the decor, yet so impactful.
Comfort – These pillow covers in luxurious fabrics will add comfort and relaxing vibes to space.
Better Mood – Seeing changes in the living and bedroom decor will transform your mood and help you feel more energetic.
Expressive – With the vibrant slogan and season design pillows, you will be able to express yourself better. You may choose from different patterns in slogans and make your home look inviting.
---
Features Of Farmhouse Pillow Covers
Pick a fabric that is durable and will not bleed colors into the design after use. Consider these features to choose the ideal pillow covers for your furniture.

Anti-Fade – Make sure the patterns and design of the pillow cover are strong enough to withstand a longer use. Also, go through the care instructions to ensure they don't fade with time.
Strong Stitch – See that the pillows have double or zigzag stitches on the edges so that they remain in shape and do not tear while inserting and removing the pillow fillers.
Skin Safe – A good pillow cover will have a skin-safe fabric and design to ensure it does not cause any allergies in skin and breathing issues.
Easy Clean – Ensure that the fabric is stain-resistant and can be washed in the washing machine for easy cleaning.
---
Reviews: Best Farmhouse Pillow Covers
We have listed some of the best Farmhouse Pillow Covers with different designs and features for you to choose from. Also, we would like to inform you we shall earn a small commission with every purchase made through the links in the article.
---
1
Choose the MIULEE farmhouse decorative pillow covers to create a vintage look in your home.
These are made from polyester material to ensure easy cleaning and durability.
Moreover, the covers have a button design in front to add a beautiful texture to the cushions.
You can use these on sofas, beds, chairs, and rugs to add texture to space.
These pillowcases will create a soft farmhouse look in your home and make it more inviting.
---
2
Pick the Kiuree boho design pillow covers for a modern accent pillow design on furniture.
These have a faux leather design in the center that adds contrast to the color of the pillows.
Moreover, they have a red back so that you can use these pillows in two ways.
You can add different colored designs with these to create an artistic look in your living room.
The seam of the pillowcases is durable, with solid seams to ensure more prolonged use.
---
3
Consider choosing the 4TH farmhouse trend pillowcases to showcase your love for your family.
These pillow covers have loving and emotional slogans prints in an artistic font.
Besides, these come in multiple packs to create a cohesive style in your living room.
Moreover, you may use solid color pillow covers to add more style to the furniture.
These are easy to coordinate on any type of furniture, so you do not need to put in too much effort in styling.
---
4
The Shamrockers farmhouse striped pillow covers are ideal for adding geometric looks to your furniture.
These covers have polyester linen fabric that has a smooth texture to the touch.
They have an elegantly concealed zipper in the back to insert and remove the pillow fillers easily.
Moreover, the stitch of the covers is in a zigzag manner to prevent any ripping and tearing.
You can use these pillows at the home, office, or restaurants to create a softer decor look.
---
5
Choose the AENEY skin-safe pillow covers with the warm hello spring design.
These are ideal if you change your furniture and decor as per the seasons.
The pillowcases come in a pack of four so that you can add these to a larger sofa.
Moreover, these are easy to mix and match to add a vibrant style to your home.
You can wash the polyester pillow covers in the machine without the fear of fading or ripping the fabric.
---
6
Consider the Phantoscope pillow covers if you wish to create elegant and minimal decor in your home or office.
These have a linen trim and polyester fabric design that will look good with deeper-colored sofas.
The tailored edges of the covers add more structure to the pillows and retain their shape.
Besides, the material of the covers is durable enough for daily use and machine wash.
---
Index Table: Top-Rated Farmhouse Pillow Covers
---
---