If you are looking for one of the best pillows in the world, then the "My Pillow" brand is a name to remember.
Unfortunately, being such a high-class and sought-after brand, "My Pillow" is expensive.
So for those who want the experience of a "My Pillow" without a price tag, here are a few excellent My Pillow competitors!
---
---
About the "My Pillow" Brand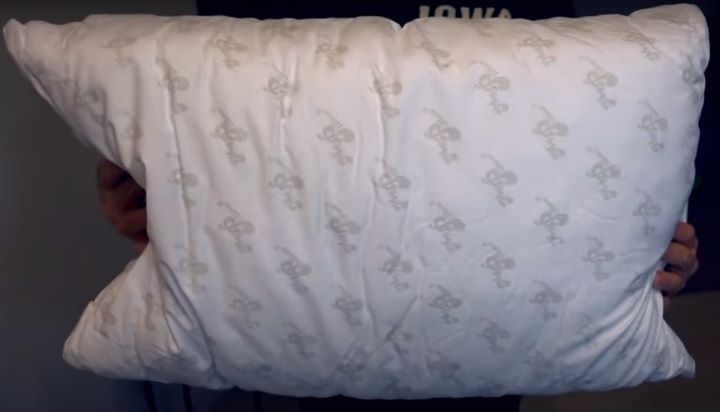 Let us first look at exactly what makes "My Pillow" products so special;
"My Pillow" is an extensively advertised trademark for bed pillows manufactured in Chanhassen, Minnesota. This pillow became famous due to plenty of television infomercials and its remarkable success in sales and performance.
What is in "My Pillow" Products?

The "My Pillow" is filled with high-quality polyurethane foam shredded into different-sized shapes and pieces. These irregulars and small-shaped pieces allow the pillow to be easily reshaped to comfort your body's contours.
Similarly, these irregularly shaped fillings help the pillow to maintain its shape, which results in enhanced comfort and support, which far surpasses most other pillow brands in the market.
---
Benefits of the "My Pillow"
So How will the "My Pillow" or a similar alternative benefit you?

Prevent Condition – According to sources, a pillow should help you with migraines, insomnia, snoring, back pain, and even fibromyalgia.
Comfort – No pillow brand on earth is a medical device or a cure for any ailments. However, using the "My Pillow" or a similar alternative can provide more comfortable, supportive, and restful sleep.
Versatile – Just like soft pillows, this kind of pillow is also versatile which is suitable for side sleepers, back sleepers, and stomach sleepers.
On the other hand, if "My Pillow" is not your cup of tea, but you are looking for something similar, then read to find pillows similar to My Pillow.
---
What to Look for in an Alternative for 'My Pillow'?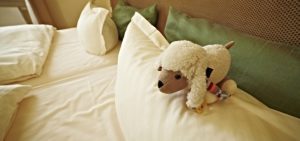 The main thing to look for in pillows like My Pillow is irregular-shaped shredded fillings, whether foam, polyurethane, or buckwheat. The main purpose of the "My Pillow" pillows is to reshape and conform to your body's contours without permanently losing its original shape.
Also, check for the covers. Look for something in a cotton or natural fiber that is removable and hypoallergenic.
---
How We Test and Score 'My Pillow' Alternatives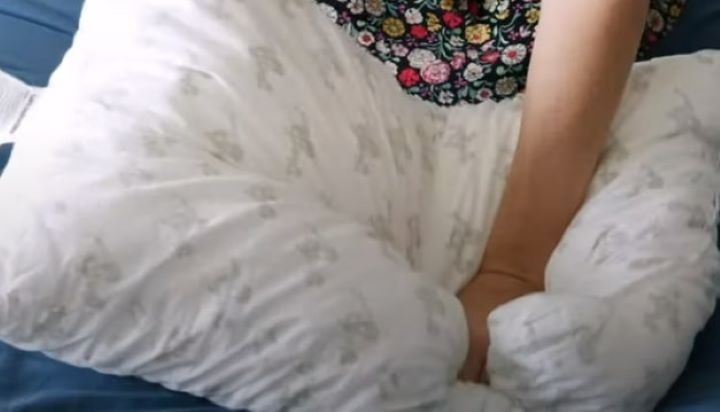 These reviews are based on intense research, analysis, and feedback from our experts and real users from different digital platforms.
We spent 19 hours trying, testing, and scoring these 'My Pillow' Alternatives for different key parameters and then shortlisted the best products in the market, saving you time and effort.
We used the following parameters for our tests and analysis.
Quality – We researched how long users can use the pillows without any reported changes in the quality or design.
Versatility – We tested the pillows' versatility in different places.
Hypoallergenic – We observed how the pillows likely trigger an allergic reaction.
Comfort – We checked how comfortable and safe the pillows were.
Price -We checked the pillow's affordability having good quality.
---
Frequently Asked Questions (FAQ) About 'My Pillow' Alternatives
---
Reviews: The Best "My Pillow" Alternative Available Today
Here are some great options for alternatives to the "My Pillow."
We hope you love the 'My Pillow' alternatives we recommend!
So that you know, We may collect a share of sales or other compensation from the links on this page.

---
1
---
2
Here's a great alternative to get the same comfort as the pillows from the My Pillow brand.
This Casper pillow has been crafted with duck down and feather filling with a premium quality design. Even after months of regular use, you will not have any feathers poking through.
The filling has also been ethically sourced and ensures complete breathability and comfort for the sleeper.
It features a 100% cotton outer fabric and a 100% polyester inner fabric.
When it's time for cleaning, toss it into your washing machine and wash it regularly.
| Rating Category | Weight % | Score |
| --- | --- | --- |
| Quality | 25% | 100 |
| Versatility | 25% | 100 |
| Hypoallergenic | 20% | 90 |
| Comfort | 20% | 95 |
| Price | 10% | 90 |
| Total Score | 100% | 96 |
---
3
These Pancake Pillows offer a unique style of pillow wherein you can add or remove the layers of thinner pillows from the main shaft for the most comfortable pillow height.
You'll get six plush stackable inner pillows, each filled with the softest down alternative microfiber filling.
Thanks to the height adjustability, it is suitable for side, back, and stomach sleepers.
The outer zippered case is made from 100% cotton fabric with a 300 fabric count.
Apart from being soft, the pillows are also hypoallergenic.
| Rating Category | Weight % | Score |
| --- | --- | --- |
| Quality | 25% | 100 |
| Versatility | 25% | 95 |
| Hypoallergenic | 20% | 90 |
| Comfort | 20% | 95 |
| Price | 10% | 90 |
| Total Score | 100% | 94.75 |
---
4
The EnerPlex Never Flat Pillow is filled with shape-holding shredded memory foam that is completely adjustable. This pillow is great if you are looking for My Pillow alternatives with a better price offer.
It comes in options for head, body, and knee pillow sizes.
This pillow is filled with Certi-PUR-certified memory foam shredded for adjustability.
It is covered with a breathable and cooling bamboo cover.
Premium-quality design.
---
5
The Meoflaw Gel Pillow is a unique 3D-embossed gel pillow designed to give you a great option for a My Pillow alternative.
Its high-quality fiber creates a no-shift construction providing efficient support while ensuring softness.
This Amazon's Choice product comes in a vacuum-sealed bag and is relatively easy to maintain.
It it is machine-washable.
Besides, these pillows are recommended for people who sleep on their sides or back.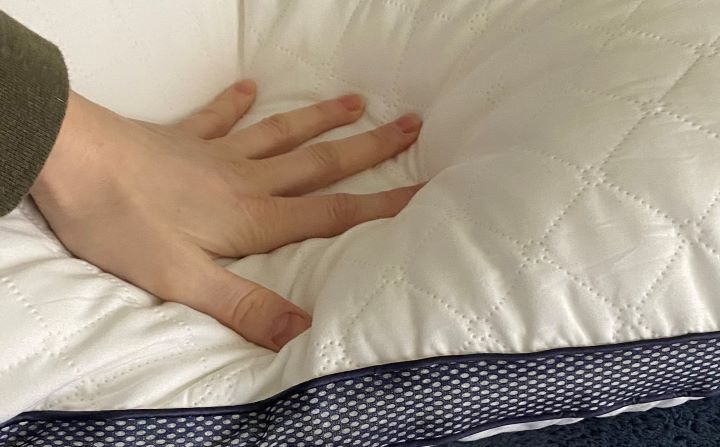 ---
6
A Premium Centi-PUR certified Memory filled pillow with a cooling bamboo cover from Clara Clark, similar to the My Pillow Brand.
It comes in a two-pack king-size option.
Memory foam-filled pillow with a cooling bamboo cover.
Soft and breathable.
Reduces neck and back pain.
---
7
An excellent choice of adjustable loft pillows is the WonderSleep premium, which is truly an enjoyable experience to sleep on. In this plush memory foam, you can look forward to uncompromised comfort, support, and a breathable and hypoallergenic pillow.
It is a shredded memory foam filling that can be removed or added to adjust the pillow's firmness for a comfortable night's rest.
The premium fabric covering ensures that your pillow stays relaxed and comfortable during the night.
The shredded memory foam offers personalized support for your head, neck, and shoulders, relieving pain and tension.
This pillow is similarly mite-resistant while being hypoallergenic.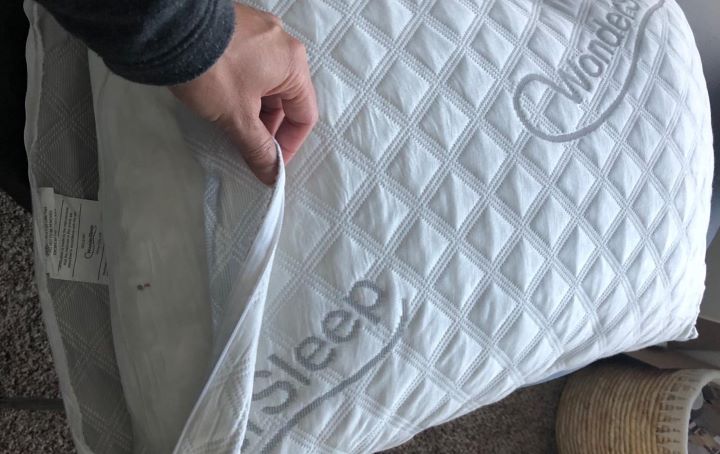 ---
8
With its memory foam filling and luxury bamboo cover, you can snuggle up with the Snuggle-Pedic Ultra-Luxury pillow.
The ideal, hypoallergenic, and adjustable loft combination for safe and sound sleeping makes it perfect for My Pillow alternatives.
Filled with shredded memory foam for superior support and comfort.
Adjustable loft to give you the best customizable sleeping position.
The cover is hypoallergenic, superbly breathable, and cooling.
Manufactured from the highest quality Polyester, Lycra, Viscose, and Bamboo fibers.
---
9
SHEEX Original Performance Pillows are crafted with patented open-cell technology, making them a great My Pillow alternative.
This product's design allows air and moisture to pass through the pillow, helping you stay cool all night.
Besides, their use of soft athletic fabrics lulls you into a comfortable sleep.
Also, these pillows are effortless to wash. And you can put these in the washing machine in a cold wash setting.
These pillows are designed not to shrink, pill, or fade and can be tumble dried on a low setting.
---
10
The Pure Comfort Rachel features it all, shredded memory foam, bamboo cover, and all CertiPur certified.
It is filled with Certo-PUR-certified quality memory foam.
The cover is a cooling Tencel material cover that is also removable.
No toxic substances or odor as with other memory foam pillows.
Also, Hypoallergenic and dust mite resistant, the cover is similarly removable and washable.
The pillow has a curved and gusseted design for optimal support and body alignment.
---
11
A true My Pillow alternative with luxury design and premium materials for comfort and support.
Available in a standard, queen, or King-sized option.
It is filled with memory foam that is adjustable and soft.
A premium cooling Bamboo cover.
Hypoallergenic and dust mite resistant.
Ideal for all sleeping positions.
---
12
The Official Memory Foam Pillow from Enther is another quality brand that you can easily refer to among My Pillow alternatives.
One of the most comfortable pillows you will ever own, offering exceptional support for your back and neck.
It is manufactured from the finest quality Organic Cotton and Polyester.
The Viscose and Polyester cover is removable and washable, has a soft feel, and enhanced breathability.
CertiPUR-US certified foam is manufactured without ozone depleters, flame retardants, mercury, and other toxic materials inside.
This pillow is designed to be durable yet highly comfortable and reliable.
The pillow is designed to be cooling and adjustable with a removable fill.
---
Index Table: 'My Pillow' Alternatives
---
---