We all need to ease our muscles from time to time, whether to sleep deeply or sit comfortably in our day-to-day business.
That's where soft pillows can improve the quality of your life.
Knowing about the best soft pillows can assist you in boosting your daily comfort levels.
---
Ways That Soft Pillows Can Improve Comfort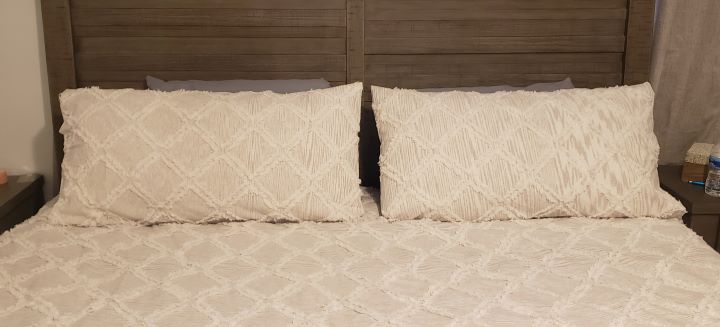 Soft pillows are something everyone should have in their homes. Due to modernized living, we tend to be stressed out often, which reflects in our muscles.
These are a few ways a softer Pillow can help;
Muscle relaxation – Muscle tension is the primary cause of many body aches, pains, and even migraines or headaches. Soft pillows provide comfort and allow you to relax your body completely.
Back Pain Relief – Take the edge off things by reclining on a soft pillow and alleviating pressure from your back.
Post Injury – Using a soft pillow is also very useful if you have an injury or are experiencing discomfort on a continued basis in muscles or bones.
More Comfortable – Soft pillows improve your comfort by being gentle and plush enough to allow you to relax completely.
Stomach Sleeping – Soft Pillows are the best option as they can radically improve the comfort of the stomach and back sleepers, aiding in pain relief.
---
Health Benefits of Soft Pillows
Some health benefits of the soft Pillow include;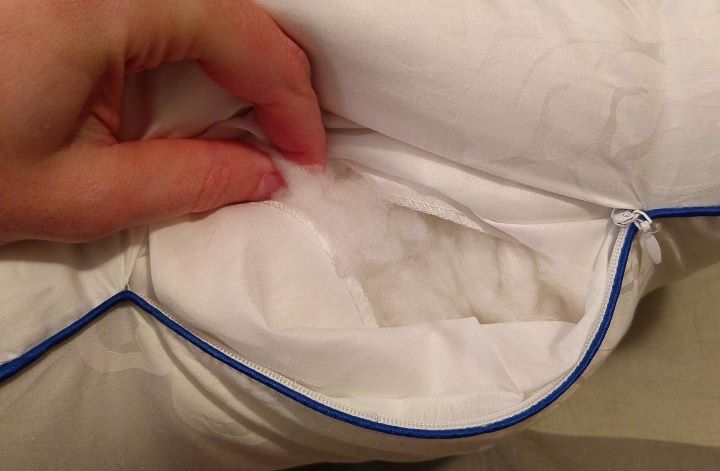 Deeper Sleep – The main health benefit of having a super soft and plush cushion is getting deeper sleep at night. When your body can relax 100% and have no tension left, it allows you to sleep deeper and rest better. Your body will no longer expend unnecessary energy on holding itself stiff and sore.
Improved Health and Energy – Better sleep with improved comfort has other health benefits. Your energy levels will increase during the day, and your mood will improve. Your concentration will improve throughout the day, and you may experience less back pain or migraines, depending on the cause.
All Around Comfort -Having maximum comfort during the day if you work in an office environment will also improve your health, although you may require a firmer pillow if you are looking for lumbar or full back support.
---
Features of a Good Soft Pillow
Filled with either plush cotton, synthetic materials, or Down or feathers.
Comfortable and breathable cotton, polyester, microfiber, or bamboo cover.
Reinforced stitching and double-layered covers in all feather pillows.
Availability in different size options.
---
Reviews: The Best Soft Pillows
Check out these top Soft Pillows to help you choose the best one.
We hope you love the products we recommend!
So that you know, We may collect a share of sales or other compensation from the links on this page.
---
1
---
2
This luxury duck-down pillow guarantees sleep like a queen (or prince).
It is hypoallergenic and friendly to sensitive personnel who suffer from allergies or the health-conscious.
Assembled in the USA.
Hassle-free to look after and maintain; throw it in the washing machine. Also suitable for use in a tumble drier.
It is recommended, especially as a soft pillow for stomach sleepers, but it is also ideal for back and neck pain relief.
This soft pillow comes in three different sizes: standard (20×26 inches), Queen size (20×30 inches), and King-size (20×36 inches)
This pillow disperses heat evenly and doesn't get sweaty throughout the night.
---
3
Incredibly plush pillows will impart an element of luxury to your sleeping arrangement that will improve the quality of your sleep every night.
They have a gel fiber insert that allows maximum flexibility and improves your comfort levels beyond satisfaction.
Hypoallergenic and soft, this pillow has an anti-microbial finish over the gel insert that prevents microbial growth and dust mites.
It can be cleaned easily inside a washing machine in cold water.
The cover is made from cotton only.
Designed to impart comfort to any sleeping position: neck, side, Stomach, or back sleepers are urged to purchase this item.
---
4
A plush and soft pillow is available in different pillow sizes.
It is filled with soft and plush organic cotton that offers soft and comfortable support.
The cover also consists of organic cotton and is highly breathable.
All-natural and completely hypoallergenic.
---
5
Filled with premium Down and feathers for plush softness and comfort.
A 100% pure Egyptian Cotton cover that is breathable and hypoallergenic.
The cover is double layered and stitches to prevent feathers from escaping.
Hypoallergenic design and offers medium to soft support.
---
6
Designed to alleviate all pressure points along the neck, shoulders, and back and promote optimal sleep.
Made from hypoallergenic memory foam, this product is suitable for allergies and sensitive medical conditions.
The memory foam is very soft and cushions your exact contour line while giving you the correct support your neck and back need all night long.
The cover is specially designed to release heat equally along with the pillow and prevent hot flashes at night. The pillow stays cool all night long.
Very conveniently, able to be washed in the washing machine.
---
7
A soft and comfortable Duck Down pillow from Downlite.
Size options are available.
It is filled with premium luxury down feathers.
Easy to maintain and washable.
Hypoallergenic rest assured down filling.
---
8
A soft, plush orthopedic support pillow is ideal for sleeping in side and back positions.
Full neck and shoulder support for orthopedic pain relief.
Soft support and comfort,
Cervical design.
Premium quality hypoallergenic materials.
---
Comparison Table: Top Rated Soft Pillows
---
---