For those who need more comfort and neck support when sleeping, the best pillow with an ear hole might be the perfect solution. Explore the top 10 options here, along with helpful reviews and comparisons, to find the best fit for your needs.
Ear pain can be a real annoyance from infection, allergies, or earache. If you're looking for relief, one of the best things you can do is use a pillow with a hole for your ear. Pillows like this help to keep your ears open and allow air to circulate, which can help reduce inflammation and discomfort.
In this article, we'll discuss the benefits of using a pillow with an ear hole and share some of our favorite options available on the market today.
---
---
Why is Ear Pain Worse at Night?
There are a few reasons why ear pain is worse at night.

Your head is in an upright vertical position during the day, so air can flow freely through your Eustachian tubes (the narrow passage running from your throat to your ear), preventing pressure and pain in the ears. You similarly yawn and chew and use your mouth more during the day, performing actions that help drain fluid from your ears.
However, at night time, when you are lying down to sleep, your ear tubes do not drain, and there is not much air that can pass through the passages.
Thus when you try to settle down into your regular sleep routine, the earache creeps up, particularly on the side placed on your pillow.
We all know how this ends, a night of tossing and turning and feeling worn out and tired the next morning. You might need a pillow with an ear hole to relieve earache.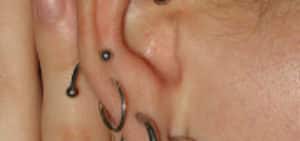 Then there is also the instance of having just pierced your ears; most of us know the feeling of sleeping on a freshly pierced ear the first few nights.
So what is there to do?
---
How to Alleviate Ear Ache?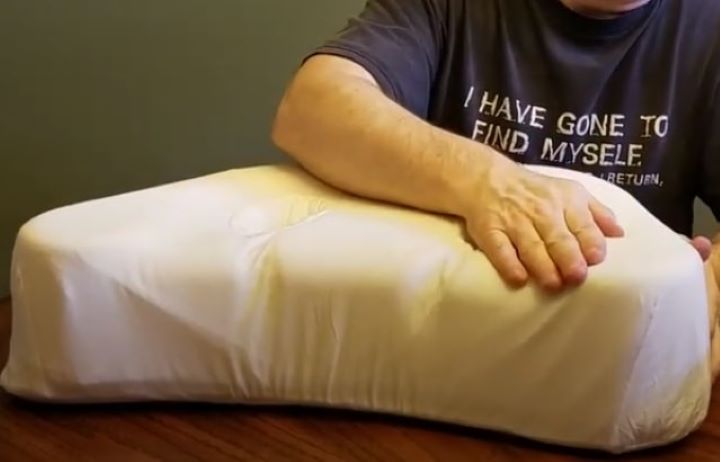 There are several home remedies and methods that you can try to alleviate your ear pain;
At night, you can elevate your head using a few soft and adjustable pillows.
With pain, you can place a heat pack or warm flannel cloth over the ear.
Use a warm hair dryer and hold it around twenty centimeters from your ear.
Swallowing and yawning also have a comforting result on a painful ear.
Over-the-counter pain relievers such as ibuprofen, acetaminophen, or paracetamol before bed may alleviate the pain.
A popular homeopathic remedy is placing a few olive oil drops with either lavender or tea tree essential oil diluted.
---
What Types of Pillows Help With Ear Pain?
When it comes to a pillow for ear pain, you want something that places the least pressure on your ears.
Therefore there are two options;
The first is a pillow with a hole for the ear or indentation in the area where your ear is placed.
The second is a very soft pillow with adjustable microbeads, enabling you to make your indentation to reduce pressure on your ear.
---
Choose a Pillow with the Right Loft for Your Needs
Most pillows with ear holes come in different lofts, which refers to the thickness of the pillow and how far it will rise up off your bed.
A thicker, higher-loft pillow can be good for side sleepers who prefer firmer support for their neck and shoulders.
On the other hand, stomach or back sleepers may prefer a pillow with a lower loft for gentler support. Consider what is most comfortable for your sleeping position before settling on a pillow.
---
Look for Pillows with Adequate Support and Comfort
The right pillow should provide adequate support and comfort to help you get the best night's rest.
Pillows with ear holes should have a comfortable and supportive fill designed to adapt to your head, neck, and shoulders so that pressure points don't form.
Look for pillows made from high-quality materials such as memory foam, latex, or low-allergenic synthetic fibers.
Pillow covers should also be breathable for maximum comfort throughout the night.
---
Consider Different Shapes to Find the Most Functional Option
You'll want to consider the shape of the pillow when shopping to determine which is most comfortable and supportive for your needs.
For example, a traditional shape provides head and neck support, while contoured shapes can cradle your head and give extra cushioning around the ears.
Some pillows come with adjustable height levels to adjust the loft as needed.
Make sure to choose one closest to your sleeping position and buy two pillows to place one under your head and the other between your shoulder blades.
---
How We Test and Score Pillows with Ear Hole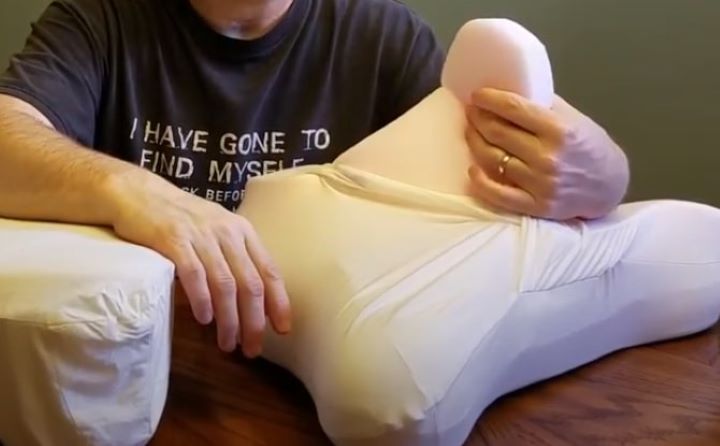 These reviews are based on intense research, analysis, and feedback from our experts and real users from different digital platforms.
We spent 25 hours trying, testing, and scoring these Pillows with Ear Hole, for different key parameters and then shortlisted the best products in the market, saving you time and effort.
We used the following parameters for our tests and analysis.
Pain Relief – We checked how extremely effective the pillows are at soothing skin and minimizing pain while sleeping.
Soft Fabric – We compared the softness of different pillows.
Prevent Dust Mites – We analyzed how effectively the pillows work to fight or resist dust mites.
Design – We analyzed the pillows' design to see if they are soft and comfortable to use.
Lightweight – We checked if the pillows feel light on the skin and maintain the neck at a natural angle.
---
Frequently Asked Questions (FAQ) on Pillow with Ear Hole
---
Reviews: Best Pillows for Ear Pain
Here are some of the top choices in pillows for earache.
We hope you love the pillows for ear pain we recommend!
So that you know, We may collect a share of sales or other compensation from the links on this page.

---
1
---
2
The Original Pillow with a Hole is ideal for CNH and earache; ear surgery or piercings will eliminate pressure on your ears.
Aids in promoting fast healing after ear surgery or ear piercing.
Includes a pillowcase with a hole that perfectly fits your pillow with its similar hole.
It is manufactured from superior Rose and Hubble cotton, offering a very soft and comfortable pillow.
Similarly allows you to sleep with earphones or earplugs easily.
| Rating Category | Weight % | Score |
| --- | --- | --- |
| Pain Relief | 30% | 100 |
| Soft Fabric | 25% | 95 |
| Prevent Dust Mites | 20% | 100 |
| Design | 15% | 90 |
| Lightweight | 10% | 90 |
| Total Score | 100% | 96.25 |
---
3
The PureComfort Memory Foam pillow has a unique design to help alleviate ear pain effectively.
Centi-PUR certified memory foam fill that makes this pillow hypoallergenic and dust mite resistant.
It has a fully adjustable design, as you can choose the right height by adding or removing the height inserts.
It helps to alleviate ear pain and is suitable for CPAP users.
| Rating Category | Weight % | Score |
| --- | --- | --- |
| Pain Relief | 30% | 100 |
| Soft Fabric | 25% | 95 |
| Prevent Dust Mites | 20% | 95 |
| Design | 15% | 90 |
| Lightweight | 10% | 90 |
| Total Score | 100% | 95.25 |
---
4
The Horseshoe shaped design of the remedy Contour pillow is ideal for various sleep complications, all of which include earache and pain.
Offer full-body pain relief with its versatile shape by contouring your shape while cradling your head and neck.
The small size is ideal as a travel-sized pillow but still functions equally well for use at home.
You will no longer need multiple pillows at night; this pillow does it all!
This pillow cradles and keeps your entire body well-aligned.
It is designed from Polyester, a soft, lightweight, cuddly fabric. A perfect pillow for toddlers and adults.
---
5
The Tri-Core, a pain relief orthopedic pillow, is perfect for ear pain and other painful conditions.
There is a center indentation to reduce pressure on your ears.
It offers gentle overall body and neck support to keep you in a well-aligned position.
Available in three size options for you to choose from.
Manufactured from lightweight and breathable blended cotton.
Two different-width neck rolls support your neck on either side of the pillow.
---
6
These pillows are designed to be the perfect sleeping aid for you.
Made from 100% Cotton, the fabric is velvety soft and leaves no marks on your skin.
Apart from your earaches, it helps sooth your neck and shoulder areas.
It also provides excellent ventilation, and while it is adjustable, it can be fixed back to its original shape in no time.
The buckwheat filling is super gentle and makes the pillow breathable inside out.
Besides, rest assured of the fill quality, as the buckwheat has been washed in high temperatures and is completely free of toxins.
---
7
The Natures Guest deluxe is an
orthopedic pillow
contoured for optimal support and pain relief while offering you the best pressure resistance for painful ears.
Reduces neck and back pain while offering excellent cervical support.
Ideal for back and side sleepers, it allows effortless shifting without causing pain to sore ears.
The filling is fully adjustable to create a comfortable environment for a painful ear.
A dual zipper design and a premium cotton fabric cover, with microfiber support filling, for a soft and comfortable pillow with an adjustable loft.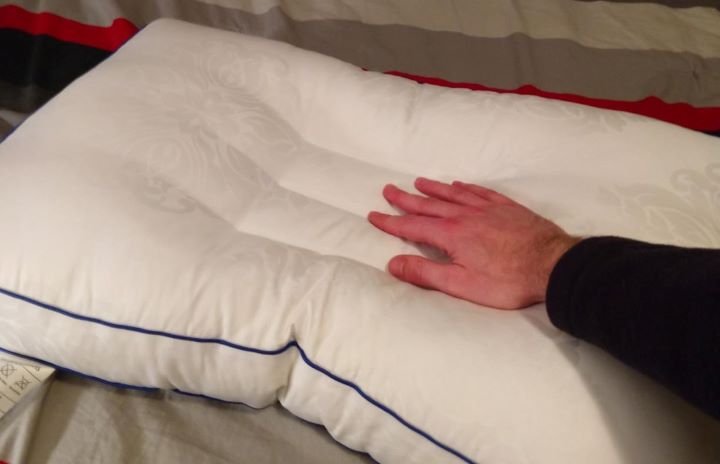 ---
8
A firm d-shaped pillow from Core products will help protect your ears from pain and discomfort.
Correct the alignment of your neck and spine with this cervical pillow.
Very firm support and a D-Shape.
A shaped center to prevent pressure on your ears.
---
9
This IMPRESA is a wonderful therapeutic pillow if you suffer from chronic ear pain or your ears get tender when using a regular pillow.
IMPRESA Memory Foam Pillow with Ear Hole is the perfect pillow for anyone who has had ear surgery, has sleeping problems, or suffers from ear pain.
It gives you an easy way to help your recovery by encouraging healing and alleviating pressure.
And the product is made of 30% cotton and 70% polyester, and it comes in a set of two.
Also, you can wash these pillows, so you can always sleep on a clean and fresh pillow.
---
10
This pillow with an ear hole is designed especially for side sleepers that suffer from ear pain.
It also facilitates faster healing after ear surgery and other purposes such as heavy piercings, earphones, and earplugs.
This pillow allows for proper neck and spinal alignment by keeping it straight and taking the pressure off your ear.
It also offers immediate pain relief, and CNH resolves itself within weeks.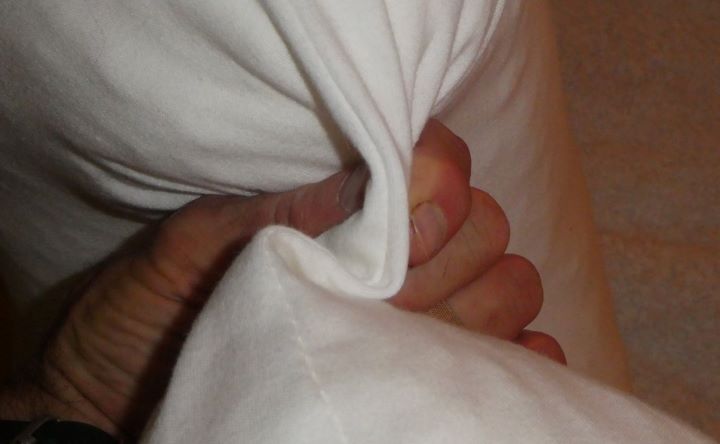 ---
11
These pillows are designed to provide the utmost comfort for your ears while you sleep.
The BLISSBURY Premium Ear Pillow is a specially designed pillow with ear holes that protects your ears, allowing you to sleep with CNH ear pain, ear piercings, and earplugs.
Moreover, the ear pillow supports the head and protects the ear. It has two small ear holes in the center of the pillow so you can sleep facing both directions.
Also, its Gel-Infused Cooling Memory Foam allows for a cool and relaxed sleep.
And this product is CertiPUR-US approved, and the outer case is made of soft bamboo fabric that is natural and ideal for sensitive skin.
---
Lastly
Any good pillow for ear pain will have a design that comes into least contact with your ear.
As you can see from our list, there are several options for you to choose from, some soft adjustable options such as microbead pillows, and others with either an ear hole or an indentation to reduce pressure on your ears.
---
Index Table: Top Pillows for Ear Pain
---
---