We have all suffered from some form of ear pain or an earache at some stage in our lives. Even so, some individuals suffer from chronic ear pain.
Don't we all know how badly ear pain can affect your sleep all on its own, not to mention when you do not have a suitable pillow, the pressure on your ears can be agonizing.
Read along to find out which are the best pillows for ear pain, what features to look for in a good ear pillow.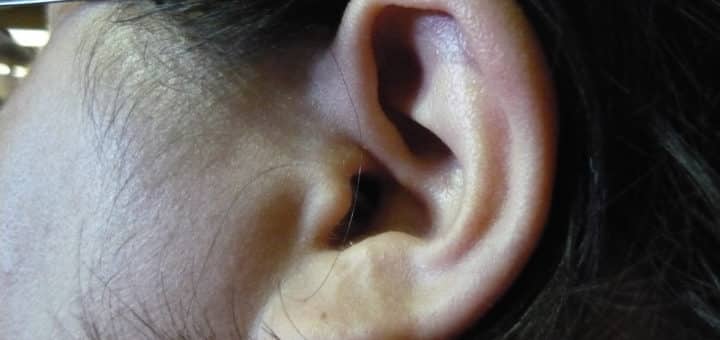 ---
Why is Ear Pain Worse at Night
Your head is in an upright vertical position during the day, so air can flow freely through your Eustachian tubes (the narrow passage running from your throat to your ear), which prevents pressure and pain in the ears.
You similarly yawn and chew and use your mouth more during the day, performing actions that help drain fluid from your ears.
However, at night time when you are lying down to sleep, your ear tubes do not drain, and there is not much air that can pass through the passages.
Thus when you try to settle down into your regular sleep routine, the earache comes creeping up, particularly on the side that is placed on your pillow.
We all know how this ends, a night of tossing and turning and feeling worn out and tired the next morning.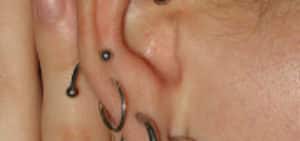 Then there is also the instance of having just pierced your ears; most of us know the feeling of sleeping on a freshly pierced ear the first few nights.
So what is there to do?
---
How to Alleviate Ear Ache
There are several home remedies and methods that you can try to alleviate your ear pain;
At night you can elevate your head using a few soft pillows.
You can place a heat pack or warm flannel cloth over the ear with pain.
Use a warm hairdryer and hold it around twenty centimeters from your ear.
Swallowing and yawning also have a comforting result on a painful ear.
Over-the-counter pain relievers such as ibuprofen, acetaminophen, or paracetamol before bed may alleviate the pain.
A popular homeopathic remedy is to place a few olive oil drops with either lavender or tea tree essential oil diluted in it.
---
Best Pillow Types for Ear Pain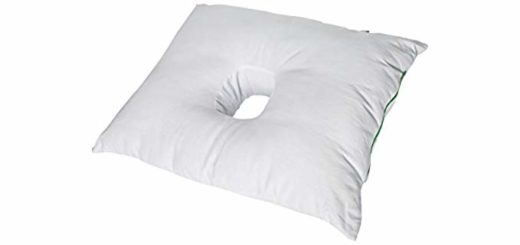 When it comes to a pillow for ear pain, you want something that places the least amount of pressure on your ears.
Therefore there are two options;
The first is a pillow with a hole for the ear or indentation in the area where your ear is placed.
The second is a very soft pillow with adjustable microbeads, enabling you to make your own indentation to reduce pressure on your ear.
---
Reviews: Best Pillows for Ear Pain
Here are some of the top choices in pillows for ear-ache and pain.
---
As I mentioned before, a microbead pillow allows adjusting the pillow's filling to suit your needs. This is a great choice from Remedy.
It is manufactured to perfection in China.
Designed to cradle and support all the natural contours of your head and neck.
Ideal for side sleepers.
Perfectly adjustable to give you customized support.
Microbeads, in turn, stay cool during the night, preventing you from becoming overheated, which may aggravate discomfort.
It is available in a 1, 2, 3, and 4 pack and comes with a soft white cover.
---
2
The Original Pillow with a Hole is ideal for CNH and ear-ache, and likewise, recovery from ear surgery or piercings will eliminate pressure on your ears.
Aids in promoting fast healing after ear surgery or ear piercing.
Includes a pillowcase with a hole in it that perfectly fits your pillow with its similar hole.
It is manufactured from soft and superior quality Rose and Hubble cotton.
Similarly allows you to sleep with earphones or ear-plugs easily.
Score:
98.7
By Eliza Ward
---
3
The Horseshoe shaped design of the remedy Contour pillow is ideal for a variety of sleep complications, all of which include earache and pain.
Offer full-body pain relief with its versatile shape by contouring your shape while cradling your head and neck.
The small size is ideal as a travel-sized pillow but still functions equally well for use at home.
You will no longer need to use multiple pillows at night; this pillow does it all!
This pillow cradles and keeps your entire body well aligned.
Score:
98.3
By Eliza Ward
---
4
A pain relief orthopedic pillow, the Tri-Core, is perfect for ear pain and many other painful conditions.
There is a center indentation to reduce pressure on your ears.
It offers gentle overall body and neck support that will keep you in a well-aligned position.
Available in three size options for you to choose from.
Manufactured from lightweight and breathable blended cotton.
There are two different width neck rolls to support your neck on either side of the pillow.
Score:
97.9
By Eliza Ward
---
5
The deluxe comfort is one of the best available microbead pillows that will provide you with infinite comfort and pain relief.
An air bead pillow with quality craftsmanship and superior comfort features.
Cradles the head and the neck while reducing pressure on your ears for a full night's rest without pain or disruption.
Large and fluffy, and as light as a cloud, what more do you need!
Score:
97.5
By Eliza Ward
---
6
The Natures Guest deluxe is an orthopedic pillow contoured for optimal support and pain relief while offering you the best pressure resistance for painful ears.
Reduces neck and back pain while offering excellent cervical support.
Ideal for back and side sleepers, it allows for effortless shifting without causing pain to sore ears.
The filling is fully adjustable to create a comfortable environment for a painful ear.
A dual zipper design and a premium cotton fabric cover, with microfiber support filling, for a soft and comfortable pillow with an adjustable loft.
Score:
97.2
By Eliza Ward
---
7
The PureComfort Memory Foam pillow has a unique design to help alleviate ear pain effectively.
Centi-PUR certified memory foam fill.
Hypoallergenic and dust mite resistant.
Fully adjustable design.
It helps to alleviate ear pain.
Score:
96.7
By Eliza Ward
---
8
A firm d-shaped pillow from Core products that will help to protect your ears from pain and discomfort.
Corrects the alignment of your neck and spine, ats as a cervical pillow./
Very firm support and a D-Shape.
A shaped center to prevent pressure on your ears.
Score:
96.3
By Eliza Ward
---
9
A supportive and contoured shaped pillow with an ear p[ocket.
Ear pocket design to relieve pressure on your ears.
U-Shaped for pain relief.
It is made from silk polyester for quality and durability.
Portable and easy to travel size.
Score:
95.9
By Eliza Ward
---
10
This pillow with an ear hole is designed especially for side sleepers that suffer from ear pain.
It also facilitates faster healing after ear surgery and other purposes such as heavy piercings or earphones and earplugs.
This pillow allows for proper neck and spinal alignment by keeping it straight and taking the pressure off of your ear.
It also offers immediate pain relief, and CNH resolves itself within a couple of weeks.
Score:
95.5
By Eliza Ward
---
Lastly
Any good pillow for ear pain will have a design that comes into least contact with your ear.
As you can see from our list, there are several options for you to choose from, some soft adjustable options such as microbead pillows, and others with either an ear hole or an indentation to reduce pressure on your ears.
---
Index Table: Top Pillows for Ear Pain
---
---