A human adult needs to sleep for 6-8 hours every day.
So, logically, we spend our heads on a pillow around the same time. Therefore, we need a pillow that benefits our hair, skin, and comfort. The antibacterial pillowcase fits the bill.
Keep reading to learn more about antimicrobial pillows and the best ones available.
---
---
What is an Antibacterial Pillowcase?

Antimicrobial – An antimicrobial is an agent that kills and prohibits the growth of microorganisms. It can either be a synthetic or natural substance. Antibacterial, anti-viral and anti-fungal are all subclasses of antimicrobial agents.
Anti-bacterial – An anti-bacterial is anything that destroys or suppresses the growth of bacteria. It also targets their ability to reproduce. Antibacterial is the most commonly used germ-killer nowadays. Antibacterials can also be considered antimicrobials, whereas all antimicrobials are not antibacterials.
Silk/Satin Anti-microbial Pillowcase – Silk pillowcases have been used for centuries by royals and anyone who could afford silk. This is why they had such good skin and hair. Silk and Satin are the ideal material for antimicrobial pillowcases. They have natural properties and offer almost no friction, reducing the risk of curly hair and acne or rash.
Bamboo Anti-microbial Pillowcase – Another organic material that is naturally antimicrobial is Bamboo. All parts of Bamboo are slightly resistant to bacteria because of the high Lignin content in its fibers. Bamboo's antimicrobial properties make it hard for bacteria to adhere to its surface and inhibit growth.
---
Why You Need Antibacterial Pillowcases?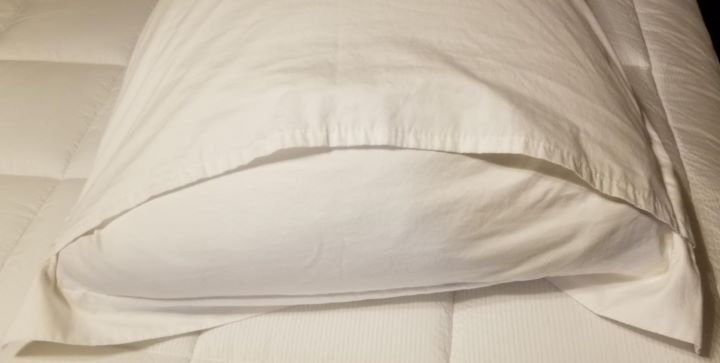 To Prevent Growth of Bacteria – Anti-microbial materials prevent the growth of disease-causing microbes. An antimicrobial pillowcase is extremely beneficial as it ensures no bacteria and germs get inside the mucous membranes through the mouth, nose, or ears.
Kills Existing Bacteria – Antimicrobial agents kill bacteria and other microbes and cleanse the whole area. Antimicrobial pillowcases can prevent the accumulation of germs and reduce the risk of their coming in contact with your skin.
Anti-frizz for Hair – Antimicrobial pillowcases are usually made of Silk, Satin, and sometimes Bamboo. All these materials are organic and do not cause friction when you put your head on them. And this results in smooth hair that is not frizzy after a full night of sleep.
Anti-Acne – The leading cause of acne is dirt, and germs come into contact with the skin and get into the pores. Antimicrobial pillowcases reduce the bacteria and germs on their surface, which reduces the risk of acne breakouts when you sleep on them.
---
Things to Consider Before Buying an Antibacterial Pillowcase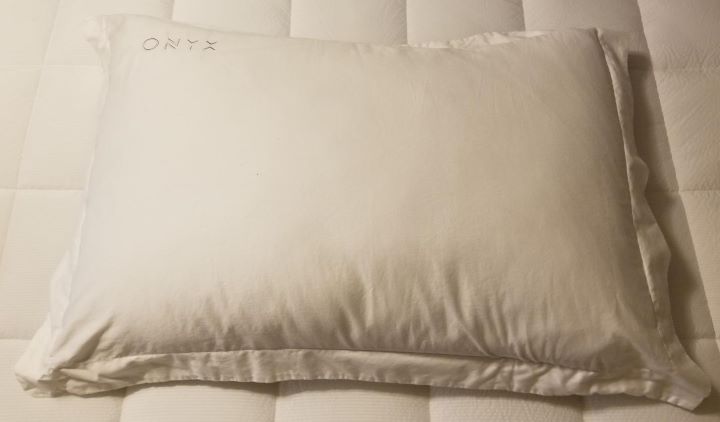 Material – Consider the material of your pillowcase before buying. Most antibacterial pillowcases are made of Satin, silk, or Bamboo. Ensure the material used is organic and natural to reduce the risks and disadvantages.
Other Qualities – Look for products that offer other benefits besides antimicrobial. Hypoallergenic and breathable are two things to look for before investing in a pillow.
---
Reviews: Best Antimicrobial Pillowcases
The best antimicrobial pillows available for you to sleep on safely are reviewed below.
We hope you love the products we recommend!
So that you know, We may collect a share of sales or other compensation from the links on this page.
---
1
The Mulberry Silk pillowcases are a delight as they keep moisturizers on your face.
This natural protein-based fiber promotes serotonin and collagen.
It will neither grab your hair shafts nor be equally gentle on your skin.
It features Grade 6A Mulberry silk events grime buildup on your skin.
Moreover, these are highly durable and breathable while regulating your body temperature.
---
2
The zinc pillowcase provides an excellent alternative treatment for skin and hair conditions.
It helps improve the symptoms of Acne, Seborrhea, Eczema, and hair problems.
The pillowcase is made with 100% Egyptian cotton enriched with Zinc.
The embedded Zinc turns the fabric into an effective treatment for skin and hair.
ONYX pillow is made with a unique technology that fights bacteria and fungus and ensures no germs and dirt, including sweat and germs that might stick to the surface.
---
3
This product is dermatologist-approved.
Every layer of this pillowcase is treated to help reduce the risk of acne breakouts.
The pillowcase is made using an innovative process that weaves pure silver-coated threads into premium cotton fabric.
Silver is proven to eliminate a wide range of harmful bacteria.
It is made with silky, smooth, and sustainable organic Supima cotton.
This pillow is hypoallergenic, breathable, soft to the touch, and suitable for machine washing.
---
4
The luxury pillow is made with microfiber.
This pillow is breathable, hypoallergenic, durable, wrinkle, fade-resistant, and suitable for a cold-water wash.
The weave and ventilated yarn make it antimicrobial.
It repels contaminants, mildew, allergens, and even bed bugs.
This pillow is ideal for people who suffer from allergies as it leaves them breathing easy and relieves congestion, and for people with Eczema.
The pillowcases are fade-resistant and come in vibrant colors.
They are made with 1800 thread count Egyptian cotton.
Celine Linen's ultra-fine yarn and micro-ventilated weave repel sweat and stains.
---
5
This antibacterial pillowcase is made from organically fed and raised Mulberry worms and offers a unique sheen.
The natural silk pillowcase comes with defrizzing properties and leaves hair tangle-free.
It is breathable and reduces any wrinkles related to pillowcases.
The mulberry silk pillowcase has a hidden zipper and multi-reinforced stitching to keep the pillow safely inside.
The pillowcase naturally has allergen, mold, mildew, and dust-mite-resistant properties.
It doesn't trigger sneezing.
It is suitable for machine washing, but it is advised to hand wash for longevity.
---
6
The pillowcase is made with a Bamboo-derived Rayon blend.
The imported pillowcase is soft, breathable, and made with the finest Egyptian cotton.
This product is antibacterial and allergy-free, as well as hypoallergenic.
It is made with eco-friendly viscose from Bamboo and a microfiber blend.
This pillow reduces the dirt and germ accumulation on the pillow's surface.
It works as a treatment for skin and hair.
---
7
This pillowcase ensures complete isolation from the dust mites and allergens that hamper your sleep with full zip closure.
It features 100% organic Mulberry Silk fabric infused with Hyaluronic Acid, making it breathable yet a sturdy allergen barrier.
With the inclusion of Hyaluronic Acid, this silk pillowcase is much more effective than the ordinary silk one.
So, once you get there, no more waking up with frizzy and rough hair, your skin will also become less acne-prone.
---
8
This pillow cover by AllerEase offers complete protection from pollen, dust mites, bed bugs, and much more.
Besides, the fabric is empowered with temperature regulation technology, which will not let you feel too cold or hot.
It also doesn't trap any heat or moisture from your body and doesn't allow any odor to form on the pillow.
However, the best part is that it can easily be washed in the machine.
---
9
These hypoallergenic pillowcases by Elegant Ease are available in multiple colors and sizes. So you will have plenty of options to mix and match them with your bedsheets.
It is highly durable with 1500 thread count Egyptian cotton, which makes it ultra-fine and micro-ventilated.
Thus, it also repels sweat and moisture and protects the pillow with its sturdy barrier.
It is also wrinkle-resistant and protects you from allergens and bed bugs.
---
10
Bedsure satin pillows are not only resistant to allergens but also have many benefits for your skin and hair health.
These are made of 100% polyester, making them much more resilient than ordinary silk pillows.
It does not absorb allergens, moisture, or odors. You are making it a healthy addition to your sleeping routine.
Besides, it has an envelope closure instead of the zipper one and is easy to put on and off the pillows in seconds.
---
Index Table: Top-Rated Antibacterial Pillowcases
---
---