One of the most common pillow types that have been in use for what may be the longest time in history, is the Duck Feather Pillow.
Duck feathers are an all natural fill that is highly durable and gives a soft and pliable loft to your pillow which can be adjusted for firmness and density.
Unfortunately, people with allergies should rather avoid these types of pillows, although there may be new innovative brands today with hypoallergenic cover systems that prevent allergens from escaping.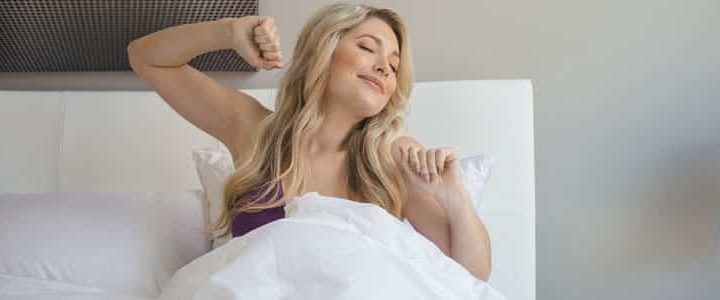 ---
The Pros and Cons of Duck Feather Pillows
When it comes to Duck feather pillows, they are the cheaper little brother of a down feather or Goose Feather. Much more affordable and easy to come by, Duck feathers can likewise be blended with a down feather for a more comfortable option.
The fill-in Duck Feather Pillows consists of the general and upper feather of the duck, while down feather pillows are filled with only the very soft underbelly feathers of the duck.
Pros and Cons
Duck Feather Pillows are much cheaper than Goose feather or Down Feather Pillows and offer similar qualities and comfort features. Duck Feather Pillows are light, pliable, cuddly and highly comfortable to sleep on. Duck Feather Pillows are likewise very durable and easily washable.
On the contrary, duck feather Pillows may initially have a strong lingering smell, that can be quite unpleasant, and with time will require constant fluffing.
No feather or down pillows keep their shape so they need adjustment and fluffing from time to time, or they will go flat.
Then lastly, with the demand for Duck, Down and Goose Feathers today for products such as Duck feather Pillows, these poor animals are placed in awful conditions and highly mistreated, so I would consider using ar environmentally friendly and cruelty-free company when it comes to these types of products.
Duck Feather Pillows because they are so flat and soft are ideal for back and stomach sleepers, although with the right amount of adjusting and fluffing, could be quite comfortable for side sleeping, in turn
---
Advantages of Duck feather Pillows

Duck feather pillows are highly durable and will last very long if taken care of properly, they will also not clump as cotton or polyester fills.

You can just fluff your pillow daily to get back its shape, and it is very easily pliable for the most comfortable sleeping position.

It may not seem so, but Duck Feather Pillows provide medium-firm to soft support which is much more than adequate for proper spine alignment.

Easy maintenance is one of the deals where machine washing and tumble drying will do the trick.

A proper pillowcase will prevent seepage of allergens from the pillow to you, or from moisture to the pillow, making the pillow more safe and hypoallergenic.

---
Features of a Good Duck Feather Pillow
Look out for these features when purchasing your Duck Feather Pillow
Make sure that you get the right size for your requirements, standard, queen or king.

A shed resistant shell is an excellent option to prevent feathers and down from escaping.

Look for a four-layered cover to prevent feathers from scratching you or allergens from seeping through.

Down and Duck Feather blends are always a good option to look for.

Make sure the Duck Feather filler is NATURALLY CAPTURED, DISINFECTED and HIGH TEMPERATURE STERILIZED!!!

Look for durable and quality design features such as double stitching, piping, and other small details.

---
Reviews: Top Brands of Duck Feather Pillows
---
1
A plush and highly naturallly sustained set of two Duck and Down Feather Pillows.
Four layered fabric technology with two layers of surface cotton and two layers of down proof polyester.

It is filled with grey duck and down feathers that are naturally captured and sterilized for your health.

Double line stitching for complete down escape proofing.

A comfortable and down escape proof pillow.

---
2
The Beckham Hotel Pillow is a completely Shed-resistant, soft and medium-density Duck and down Feather Pillow.
Features a 100% completely shed proof cotton shell with a 300 thread count for softness,durability and strength.

A standard size pillow that will fit into all standard pillow casings.

Neatly tailored piping along the edges and beautifully designed.

Light, cuddly and soft with medium density and support.

---
3
So you are highly allergic to feathers, even with a double layer shell cover and all the precautions, but you still seek this sot and supple comfort.
Why not cheat a bit, and opt for this stunning and comfortable feather alternative pillow from Duck and Goose Co, with all the comfort features of Duck feathers, without the allergens and irritation.
Extremely soft, cuddly, fluffy and pliable just like a real feather Pillow.

Excellent for side and back sleepers as well.

A two-inch-thick gusseted design, with a jacquard print and double-needle stitching, finished off with very attractive piping.

They are manufactured from the finest 100% cotton with a 300 thread count and microfiber.

Easily Machine washable and quick drying.

---
4
A set of two highly comfortable and fluffy, medium to soft support feather and down pillows, complete with 300 thread count cotton covers.
Comes in a set of two fluffy pillows with pure and natural cotton covers.

A 300 thread count cotton cover in a sateen finish for soft and smooth comfort, and superior breathability.

Filled with premium white duck down and feathers for a soft density, ideal for stomach sleepers.

Hypoallergenic design, which is ideal for people prone to allergic reactions.

---
5
Pacific Coast offers you a superior loft double down and feather set of pillows in a Queen size.
Offers medium-firm support for all sleeping positions.

HyperClean Sterilized and anti-cruelty attained Duck Feathers and Down feathers, for your guilt free comfort.

The cover is made from 100%, 300 thread count cotton.

The AllerRest fabric prevents dirt, dust, and allergens from being exposed to your body and face.

Comes with a very handy carry bag in protective plastic with a zip closure for easy transportation of your favorite pillow.

---
6
A flat and comfortable duck down feather pillow.
Available in two size options.

Made from RestAssured Hypoallergenic Down feathers.

Fully hand and machine washable.

Very flat design ideal for stomach sleepers.

Made in the USA.

---
7
The Pinzon is a fully shed-Resistant Duck down pillow with a soft and comfortable loft.
Covered with a 100% cotton shell.

Soft density that is malleable and supportive.

Piping along the edges for more appeal.

Comes in a queen size.

---
8
The Decroom pillows come in a set of two in different size options.
Filled with a mix of duck and goose feathers and down.

Breathable and washable cotton cover.

Adjustable fill.

Microfiber top that is soft and durable.

---
Index Table: The Best Duck Feather Pillows
---
---