If you are a caregiver for an older adult, you know that making them as comfortable as possible is key. One way to do this is by using positioning pillows for the elderly.
These pillows can help keep the individual in the best position for them, preventing pain and improving their quality of life. There are many different positioning pillows available, so it is important to find the right one for your loved one.
This article will discuss the different positioning pillows and how to choose the right one. We will also provide a list of the best positioning pillows we tested and shortlisted.
---
---
Buying Considerations for Positioning Pillows for the Elderly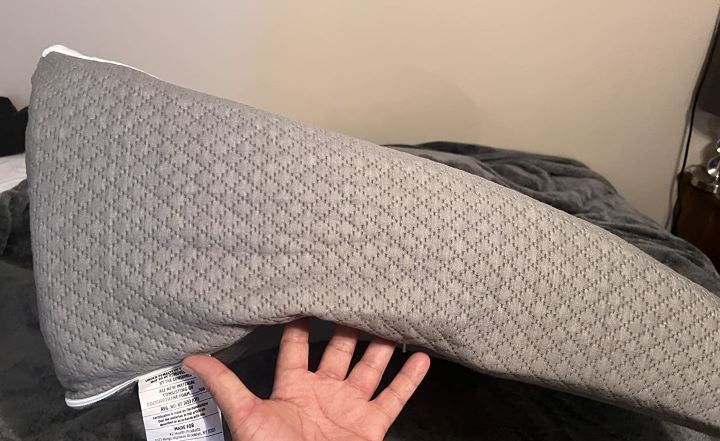 Materials – It is important to check for the type and quality of the material before buying a positioning pillow. Not all materials may offer the same comfort or possess the same features.
Firmness – The pillow's firmness also changes with varying materials.
Shape – While we are used to rectangular pillows most of the time, some pillows come in U-shape, V shape, lumber, etc. So choose the one that suits your needs the best.
Support – Choose your pillow depending on the support you need, like for supporting the shoulders, back, knee, etc.
Size – The pillow's size also impacts the user's comfort level while sleeping.
---
Types and Benefits of Positioning Pillows for Elderly
In a recent study on insomnia among the elderly, it was discovered that 40% of the participants felt that their pillow wasn't comfortable. It is important to have the right pillows for the elderly to ensure proper rest and comfort. Here are a few reasons why positioning pillows might help.
A unique shape to comfort and support you into a more soothing and relaxing sleep.
It can prevent bedsores and ulcers.
Excellent as a rehabilitation aid after surgery or an injury.
Great as comfort-enhancing aid for sitting as well as lying down.
Neck and Body Pain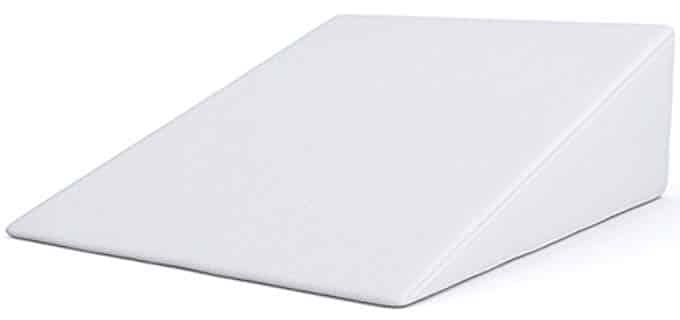 A positioning pillow can be placed under your head and shoulders, such as the Wedge Pillow for Acid Reflux to relieve neck and shoulder pain and help with issues such as GERD and Acid reflux.
Tummy Sleeping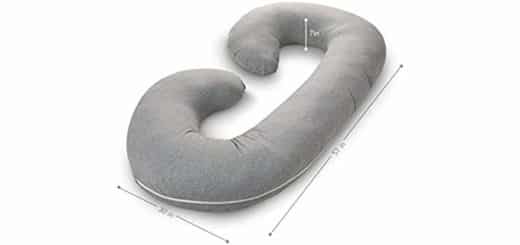 Sleeping on your tummy, mainly when you are older, is unhealthy and can cause pain and stiffness. A positioning pillow can help with this regard to reduce strain and give you a more comfortable position to sleep on your tummy. The full-body or pregnancy pillow is perfect for sleeping on your side or tummy.
The Knee Pillow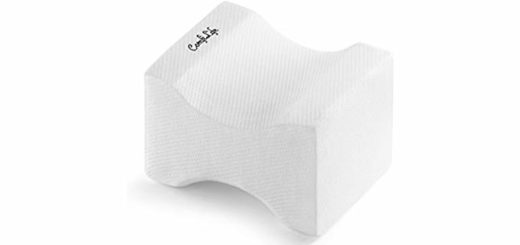 A contoured pillow between the knees can provide much relief, mainly for individuals who suffer from back, knee, leg, or hip pain. The knee pillow aids in correctly aligning your spine and reducing pressure on your legs, hips, and back.
Arm and Shoulder Positioning Pillows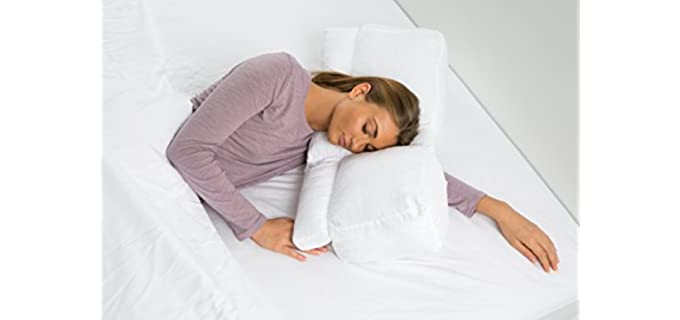 In this case, your full-body pregnancy pillow will come in handy again, as you can place it under your arm or rest your arms on it for arm and shoulder pain relief.
---
How Do You Prop an Elderly in Bed?
---
How We Test and Score Positioning Pillows for Elderly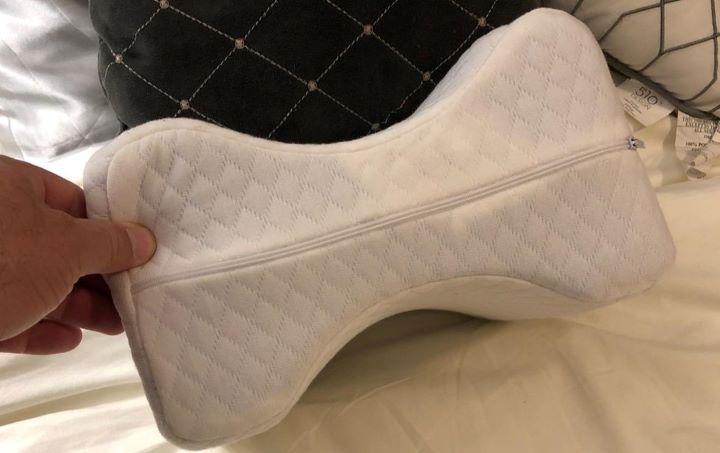 These reviews are based on intense research, analysis, and feedback from our experts and real users from different digital platforms.
We spent 28 hours trying, testing, and scoring these Positioning Pillows for the Elderly for different key parameters and then shortlisted the best products in the market, saving you time and effort.
We used the following parameters for our tests and analysis.
Pressure Relief – We checked how well the pillows provide optimal alignment and pressure relief.
Cushioning – We compared the cushioning provided by the pillows.
Reduce Snoring – We observed how effectively the pillows improve breathing and reduce snoring.
Breathability – We checked whether the pillows' fabric was breathable or caused any sweating.
Price – We checked the pillow's affordability having good quality.
---
Frequently Asked Questions (FAQ) on Positioning Pillows for Elderly
---
Reviews: The Best Positioning Pillows for Elderly
We hope you love the positioning pillows for the elderly we recommend!
So that you know, We may collect a share of sales or other compensation from the links on this page.

---
1
---
2
The Bed Wedge Pillow is ideal for individuals who suffer from acid reflux, snoring, GERD, and breathing issues. The Bed Wedge riser promotes much better sleep and offers much-needed support for your back, neck, and shoulders.
A high-density memory foam top with Cushy Form contours your body's shape and works uniquely with your body heat.
It offers exceptional back, shoulder, and neck support and will aid in preventing acid reflux and GERD, improving breathing and reducing snoring.
The breathable and washable cover is soft and comfortable while helping to maintain ideal temperatures.
Multi-purpose function as a sitting aid when reading or watching television.
| Rating Category | Weight % | Score |
| --- | --- | --- |
| Pressure Relief | 30% | 100 |
| Cushioning | 25% | 95 |
| Reduce Snoring | 20% | 100 |
| Breathability | 15% | 90 |
| Price | 10% | 95 |
| Total Score | 100% | 96.75 |
---
3
This pillow does an excellent job relieving back pain but is exceptionally beneficial to improving circulation and reducing stress on your spine. An outstanding choice post-surgery or injury to speed up the healing process and great for swollen legs or Edema.
A two-layered design with a top memory foam layer and a firm foam base for soft comfort and strong support.
Aids in improving circulation and relieving back pain by correctly aligning your spine.
It is covered with a 400 thread count Egyptian cotton cover, breathable and removable for washing.
It has cushioned comfort and relief that is ideal for the elderly.
| Rating Category | Weight % | Score |
| --- | --- | --- |
| Pressure Relief | 30% | 100 |
| Cushioning | 25% | 95 |
| Reduce Snoring | 20% | 95 |
| Breathability | 15% | 90 |
| Price | 10% | 95 |
| Total Score | 100% | 95.75 |
---
4
Versatile supportive Positioning Pillows for the Elderly that can be placed under your lower back, under the knees, stomach, and ankles for pressure relief, as well as being suitable for back and side sleepers.
It is manufactured with premium medical-grade memory foam filling and a cotton fiber cover.
The ergonomic design will fit comfortably between your waist and keep your hips, legs, and spine in perfect alignment to alleviate back, leg, and hip pain.
The premium memory foam will retain its shape while being hypoallergenic, antibacterial, and dust-mite resistant.
Multifunctional capabilities HuaJunTech can place memory foam pillows anywhere for effective support and relief for back and side sleepers.
Likewise, it is very effective as a pregnancy pillow.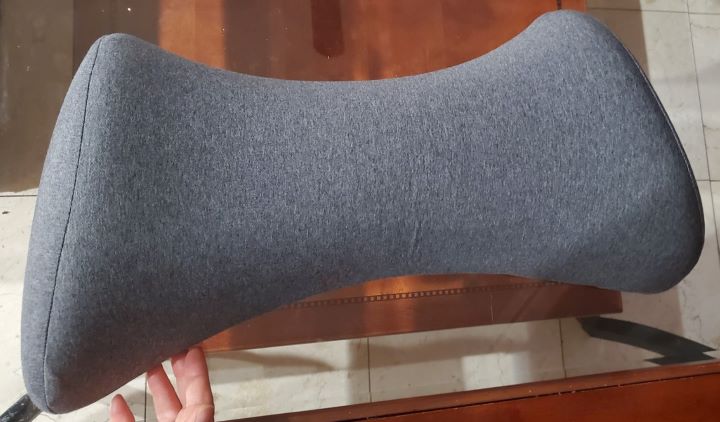 ---
5
The ComfiLife Knee Positioning Pillows for ElderlyH is ideal if you suffer back, hip, or knee pain. This pillow is placed between your knees, particularly when side sleeping, and
offers you optimal alignment and pressure relief.
An ergonomic design that fits comfortably between your knees for maximum support and Sciatica, Back, Hip, and Leg pain relief.
It is filled with premium high-density memory foam to provide long-lasting comfort without going flat.
The contoured design keeps your legs, hip, and spine perfectly aligned.
A breathable and cooling cotton cover that is easily machine washable.
---
6
From DMI, we have the back wedge pillow that helps to improve circulation and prevents acid reflux.
An Upper body position pillow for head and back support.
Prevent acid reflux and improve circulation.
Firm support and positioning.
High-quality materials.
---
7
A comfortable Memory foam Cervical pillow positions your neck and back for better spinal alignment.
Chiropractors and orthopedic surgeons recommend it.
Premium quality hypoallergenic cover and memory foam fill.
Firm support.
It can position the neck and shoulders for optimal spinal alignment.
---
8
The Luna is a knee pillow from premium memory foam that helps prevent leg, hip, and back pain in side sleepers.
It offers excellent Sciatica, back, knee, and hip pain relief.
It is made from Centi-PUR premium natural memory foam.
Ergonomic and innovative design with soft support.
A breathable and machine washable cover.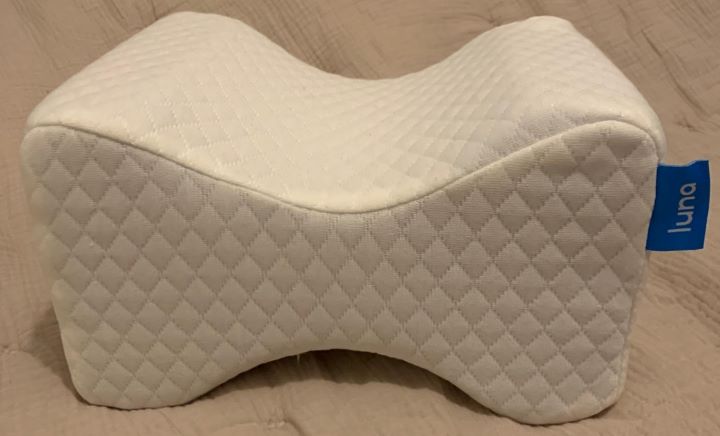 ---
9
This pillow is a full-set body support system for senior persons.
It consists of a Curved Back Wedge and leg Wedge Pillows to fully support the back, legs, and hips.
It is filled with 4LB of Viscose Memory Foam and jas a soft and breathable Microvelevet cover.
Ideal for all sleeping and seated positions.
---
10
Positioning Pillow set for multifunctional support and comfort for seniors.
Three are three separate foam wedge pillows for full-body support and comfort,
It can use foam wedges in many ways for customizable support.
It is filled with premium memory foam with an ergonomic and weightless pressure relief design.
A non-skid bottom that stays in place.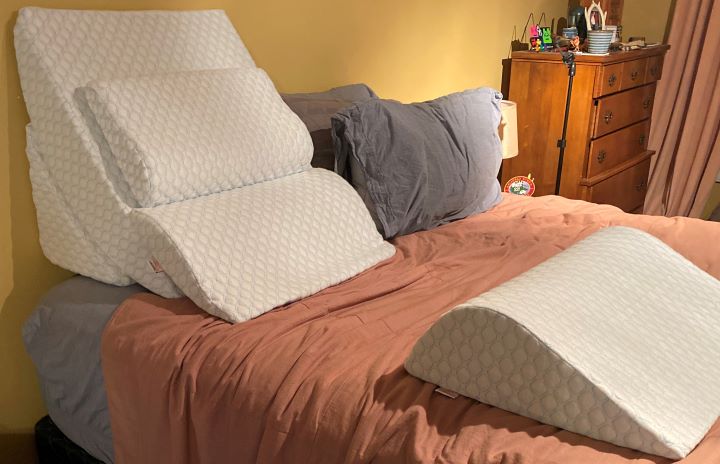 ---
11
An excellent two-piece design to help with pain relief, acid reflux, and snoring and keep you comfortable while lounging.
The Velcro system and two buttons help adjust the head pillow to your desire, and the same wedge also provides support for the lower back.
Moreover, this ergonomically designed pillow can alter the height and direction for optimal posture.
Axelrod Positioning Pillows for Seniors are made of Certipur-us certified memory foam, non-toxic foam, phthalate, and BPA free, making them safe and comfortable.
The multi-position support pillow can elevate the upper body, align the spine correctly, and relieve back and neck pain.
---
Lastly
Many different positioning pillows are available, each with a unique purpose and design. I have tried to pick a few that are more versatile and ideal for common issues our seniors face today, such as back and hip pain, arthritis, and circulatory issues.
---
Index Table: Top-Rated Positioning Pillows for Elderly
---
---