Finding the ideal pillow that offers the best support and comfort is not an easy task in itself.
However, when you consider going the more natural route for something non-toxic and chemical-free, you are already one step ahead.
Avoiding synthetic and chemical-ridden materials is just so much healthier for you as a person, as well as much better for the environment in the long run.
---
Why Organic and Non-Toxic is Better
Going organic and toxin-free is ALWAYS the better option; there are just no two ways about that!
Just think about it, when you are sleeping on your synthetic chemical-ridden pillow, you are breathing in all those chemicals; they are coming into contact with your skin, your eyes, and your mouth. No picture that every night of your life for many years to come.
A Pillow is an investment in your health, comfort, and wellbeing, so making sure you have a pillow that is good for your health while offering the best-customized support for your needs is quite an important decision.
Then there are likewise, other reasons for going chemical-free;

Chemical free – The cotton or Bamboo that the cover is made from is not treated with pesticides or other chemicals.
Supportying Small Businesses – You are supporting organic farmers and small businesses, which in turn need your support much more than high-end retailers.
Utilizing Natural Resouces – You are utilizing more natural resources for comfort and health.
Excellent Quality – You can be sure that the products you are receiving are of the finest quality.
Environmentally Friendly – Making your step forward in caring for the environment.
Hypoallergenic – Most natural and organic materials and all chemical and non-toxic materials tend to be hypoallergenic and will not cause allergies and irritations.
---
What About Down and Feather Pillows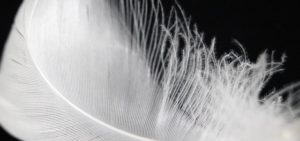 I love down and feather pillows; they are all-natural, non-toxic, and superbly comfortable.
Though the sourcing of these feathers for filling the pillows may not be as kosher or humane in all cases, the choice is up to you.
Just beware of allergies when it comes to feather or down pillows, opt for a double layer cotton cover, and look for the hypoallergenic notice in the description. Feather and down may not be everyone's cup of tea, but it is one of the softest and most adjustable options that you may find.
---
Features of a Good Non-Toxic Pillow
A chemical-free natural pillow comes in a range of material options, here are just a few that you can consider;
Cotton – Cotton, particularly in the cover of the pillow, make sure it is pure and organic
kapok – Kapok, a nut fiber from rainforest trees.
Latex – Shredded latex, a natural filler from the rubber tree.
Wool – Wool, soft, and comfortable.
feathers and Down – Down or feather fillings are generally non-toxic and safe, but may cause allergies..
Buckwheat – Buckwheat filling, super adjustable and naturally cooling and breathable.
Covers – Look for pure cotton or bamboo covers that are natural and toxin free.
---
Reviews: The Best Chemical free Pillow Brands
---
---
---
---
---
---
---
---
---
---
---
---
---
---
---
---
In the End
There is nothing that beats sleeping soundly, knowing that you are healthy, with no irritants or chemicals coming into contact with your skin.
Chemicals are a huge concern today, so why not try to avoid them as far as you can, for your health, as well as the sake of the environment!
---
Index Table: Top Rated Non-Toxic Pillows
---
---