Wool Filled pillows are made from biodegradable material and provide the best comfort to your head, neck, and shoulders. So, purchasing one for you makes sense in many ways.
Sometimes, it isn't an easy task to purchase an ideal pillow. Therefore, this guide will help you out. Keep reading to get important insights into buying considerations, benefits, and caring tips for wool stuffed pillows.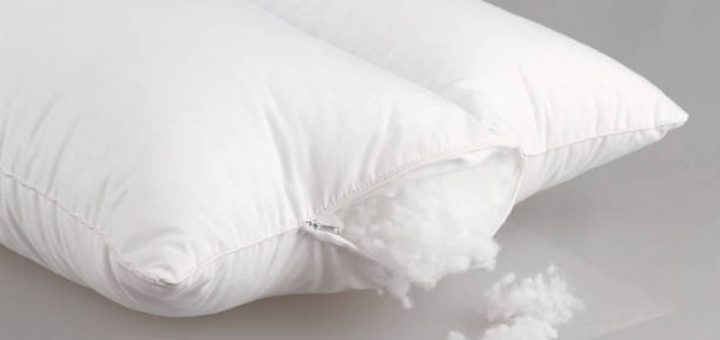 ---
Buying Considerations For Wool Filled Pillows
Let's have an eye on a few considerations that you should keep in your mind while buying the wool stuffed pillows.

Filling – Filling affects the attributes of your pillow. Therefore, it is important to check it beforehand, while you may think that your wool filled pillow only has one type of filling. It may also come with a synthetic blend
Firmness – Firmness is considered the level of hardness or softness of a pillow. The best pillows are the ones that support your neck, head, and shoulders, and the level of firmness required is dependent on your preference. Thus, the medium-firm pillows are best for a comfortable sleep.
Design – Never forget to consider the shape and size of your pillow as it affects your sleepytime comfort. These pillows are available in low, high and medium profiles, and you may choose one according to your requirements.
Maintenance – Any decent wool pillow is easy to maintain, but those which have a blend of synthetic fibers may require more care and maintenance. Therefore, you must check for care instructions.
---
Benefits of Using Wool Filled Pillows
Wool Pillows bring ample benefits along with them, and here are some of the best ones

Temperature Regulation – A normal body temperature is important to get a good sleep. Hence, wool helps in regulating the body temperature, unlike other materials, and prevents sweating during the night. This will provide you a good sound sleep.
Comfort – When we talk about comfort, no other material can work better than wool. The pillows stuffed with wool are extremely soft and adjust according to a person's head for offering a comfortable sleep.
Prevent Allergies – Wool material has a natural oil present in them that keeps the dust mites and allergens away. Hence, if you are prone to dust mites, then wool pillows are ideal for you to get a sleep free from worries.
Luxurious – The wool pillows look more luxurious than the pillows stuffed with other fillings. That's because wool material fluffs out and remains in the same shape even after years of use.
---
Caring Tips For Wool Filled Pillows
Purchasing the wool filled pillow is a great thing as it can last for years. Also, you can enhance its durability with proper care. Here are some worthwhile tips for caring for your wool-filled pillows

Steaming – The wool pillows can be sanitized and fluffed again with proper steaming. You need to ensure that the temperature is neither too high nor low and make sure the wool is dried properly before re-stuffing it in the pillow.
Pillow Cover – Always prefer using a pillow cover that can be removed easily for cleaning. The cotton pillow covers work best as they can prevent the accumulation of dirt and dust in the wool filling.
Regular Drying – You should consider regular drying of the wool pillows to maintain their fluffiness over the years. Make sure to dry them in a dry and warm climate as it will remove the allergens if there are any.
Avoid Chemical Cleaners – Never use harmful or chemical cleaning agents as it will only deter the quality of your wool filled pillow. You should use certified cleaning agents for your wool pillows.
---
Reviews: Best Wool Filled Pillows
Let's peep at some of the best wool filled pillows that can be bought online.
We hope you love the products we recommend!
So that you know, We may collect a share of sales or other compensation from the links on this page.
---
1
This pillow contains Oeko-Tex certified Australian wool backed by soft sateen cotton cover to provide safety assurance.
The wool is super soft and is hypoallergenic that does not melt or drips if it catches fire by instance.
It does not require regular washing, unlike other materials, as it is static resistant that picks lest dirt or grime from the environment.
The Woolino pillow is extremely breathable and provides the best comfort by wicking away the moisture.
---
2
This organic wool pillow by Mother Sheep Organics is 100% G.O.T.S. certified and proven to be environment friendly.
It comes with natural fire retardant without using any chemicals and is naturally hypoallergenic with lanolin oil.
This product is handmade with all the natural and chemical-free products to ensure your family's safety.
The wool pillow comes wrapped in a cotton cover that can be removed and washed in a machine.
---
3
Organic wool is naturally harvested without any industrial agriculture practice to ensure the highest safety level.
It has eco-wool nibs that provide the utmost comfort to the user while sleeping or resting their head on the pillow.
The zippered cotton cover of this wool filled pillow preserves the wool from getting dirty or damaged.
This pillow can be cleaned easily; you just need to follow all the given instructions carefully.
---
4
This pillow is stuffed with Natural Australian wool that is proven to be safe for households.
You can customize the pillow size to your desired height and width and get the best comfort level.
It has non-toxic flame retardant chemicals that prevent wool from melting or dripping in case of fire.
The hypoallergenic feature of the pillow repels the dust mites, dirt, and other damaging components.
---
5
The exquisite and unique color design makes it an ideal option to complement your interior look.
It is filled with 100% real Mongolian lamb fluffy curly wool without any additives to provide utmost comfort.
This pillow can be cleaned easily with a damp cloth and left for air drying.
It has a zipper that allows you to remove and clean the filler wool easily and then fill it again for maintaining fluffiness.
---
Index Table: Top-Rated Wool Filled Pillows
---
---