Pillows are a necessity for restful sleep, but they can also be a decorative accessory in your home. And if you're going to have one in the living room or bedroom, why not have it made by hand? From big and fluffy to sleek and modern, handmade pillows are just perfect.
So, if you wish to add some charm to your home, we've got you covered with this blog post about different types of pillows and how they'll help improve your sleeping habits and overall decor.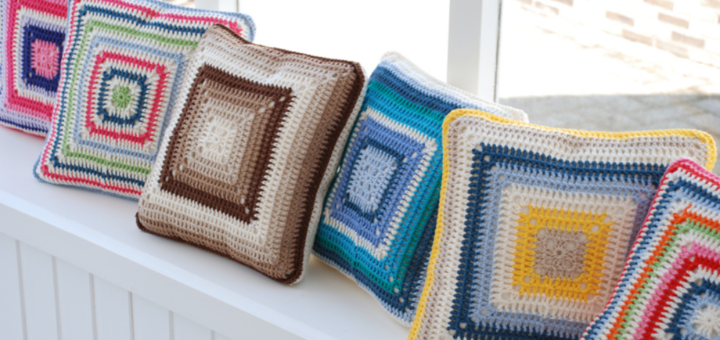 ---
What are the Best Fabrics Used to Make Handmade Pillows?
It is crucial to choose a fabric that will not shed or fray over time. The most common materials used for handmade pillows are cotton, silk sateen, linen/cotton mix, and wool blends.

Cotton – You'll want to use soft, comfortable fabric for your pillows. Cotton is used in most cases because it's inexpensive and easy to work with.
Silk Sateen – Silk has a smooth, delicate texture perfect for sewing, and sateen provides an excellent contrast to the silk. Since both these fabrics feel soft to the skin, these are great choices for handmade pillows.
Linen – Likewise, linen has been a popular choice for centuries because of its durability, softness, and breathability. With this fabric, you can stay ensured that your cushion will be long-lasting and easy to keep clean.
Wool Blends – Wool blends are perfect for making handmade decorative pillows because they have a natural texture, sooty-looking color, and density that will remain intact with years of use.
---
How to Clean Handmade Pillows?
Handmade pillows are wonderfully decorative and functional accessories, but they can get dirty. Here's how you clean them at home:

First – Remove the covers from pillows and wash them separately, so they don't get mixed with the cushion.
Second – For a quick and easy cleaning, grab the pretreatment solution for stains. Simply rub it in with a sponge to get rid of any unwanted dirt or grime.
Third – Machine wash in warm water using a front-loading washer on the gentle cycle. Moreover, use natural detergent and air dry, then iron as needed to remove wrinkles.
Fourth – Hang dry your pillows in a well-ventilated area for as long as possible.
---
How to Make Handmade Pillows?
So, if you wish to get your creative side up and DIY your own handmade pillows from scratch. Here are the simplest steps to get there.

Step 1: Pick a Fabric and Trim – Pillows can be made from all sorts of fabrics or clothes such as old t-shirts and tablecloths. Next, you need to cut two squares from the same material. Be sure you have enough for both pieces; otherwise, they won't match up.
Step 2: Pin-Up the Seams – Once you decide on the back and front side, lay the fabric flat. The second step is to pin the three sides. However, leave at least two inches from the corners and make sure to leave one side open.
Step 3: Pinch & Pull – You might think that corners are hard, but they're so easy with the Pinch & Pull Technique. Pinch a fold on your trim at the corner, and then pull it up to meet what you have already pinned.
Step 4: Sewing – The next step is to sew the edges of your pillow. Also, the edge should be sewn with a color thread that matches the fabric's original tone. If you want, use straight stitches or zigzag stitching on a sewing machine.
---
Reviews: Best Handmade Pillows
---
1
Xizi handmade decorative pillows have a unique design and are handmade by skilled workers.
Made with high-quality velvet fabric and soft cotton inside, they can be used as sofa cushions, bed pillows, office chair cushions, or car seat cushions.
Moreover, it has multi-functions. For instance, when you are tired after work, the knot ball pillow will help you relax your body and mind.
The cute knot ball shape makes it very popular among people all over the world.
Also, the fresh grey color will help you maintain a warm atmosphere in your room.
---
2
If you're looking for decorative designer pillows online, look no further than this beautiful, elegant, and unique rose flower handmade throw pillow.
It is designed to be an accent pillow for your couch or bed, and the pattern of the rose flower makes it stand out from other pillows in the room.
In addition, the heart-shaped invisible zipper closure allows you to insert and remove the cushion inserts easily.
Moreover, it can be cleaned in a machine or by hand only in cold water. Besides, it is recommended that you don't bleach or iron it.
---
3
These handmade throw pillows are the perfect gift for any occasion.
Available in multiple sizes, colors, and fabrics, you can create your own personalized handmade throw pillows with your favorite photo or design.
Besides, the blind single zipper makes it easy to insert and remove the pillow.
Textured linen pillow is professionally pressed with infused ink that will not peel, crack, fade or feel stiff to the touch.
---
4
These handmade decorative pillow covers are made with lightweight, 100% high-quality cotton canvas for comfort and durability.
The pillowcases are made of high-quality, durable cotton fabric that is easy to clean.
Furthermore, the hand-stitched edges prevent fraying and ensure long-lasting use.
You can easily machine wash the luxury designer pillows in a cold water cycle and tumble dried on low heat setting or line dried.
---
5
King Rose presents this beautiful and luxurious 3D flower throw pillow cover.
This is a perfect decoration for your home and adds a touch of elegance to any room.
Moreover, the velvet fabric has an elegant feel and look, while the faux wool flowers give it a soft texture that will make you want to snuggle up with it.
The material is easy to wipe down if something spills on it and can also hold up well after washing.
---
6
This lumbar pillow features 100% all-natural organic cotton fabric and an invisible zipper closure to slip your pillow cover over any insert easily.
Moreover, it features a calligraphy design that you can get personalized.
In case it gets dirty or stained, you can spot clean it or machine wash it.
Being one of the best handmade pillowcases, these are highly durable and resistant to fade and slight wear & tear.
---
Index Table: Top-Rated Handmade Pillows
---
---