We all want to look our best, and one way to help keep our skin looking youthful is by using an anti-aging pillow. Sleeping on your back helps prevent wrinkles and keeps your skin smooth and toned.
So, what's the best anti-aging pillow?
We've done the research and found the five best pillows for preventing wrinkles. Read on to find the perfect one for you!
---
---
Is Your Pillow Aging You Faster?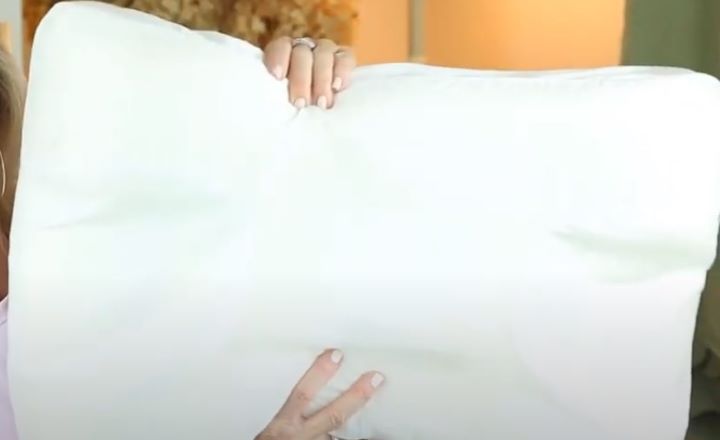 This question comes up many times, and to answer yes, your pillow design and Pillow cover may affect your skin's aging process and health.
When you sleep on your side or stomach, your face comes into complete contact with your pillow, and the skin gets squashed and squeezed into the pillow, which may increase small wrinkles.
Furthermore, your pillowcase may be too harsh on your face, absorbing too much moisture that dries out your skin and causes lines and wrinkles to form.
Regarding wrinkles and aging, it is best to sleep on your back or in a position where your face has the least contact with your pillow.
Additionally, you can also use some of the best grounding and earthing pillowcases . These covers are built of a material that has anti-aging properties and can help prevent wrinkles on the face.
---
How Anti Aging Pillows Work?
As I have mentioned, sleeping with the least face-to-pillow contact is the best method to prevent aging and improve your skin's texture and health.
Unfortunately, sleeping on your stomach is a big No-No regarding pillows affecting your skin's aging. Stomach sleeping is likewise unhealthy for many other reasons.
They said you get two types of anti-aging pillows that help to protect your skin and reduce contact of the skin with the pillow;
Side Sleeping Anti-Wrinkle Pillow – The Side Sleeping Anti-Aging Pillow is designed to allow you to still sleep on your side while gently tilting your face away from the Pillow so that there is no undue pressure on your face, neck, or jawline. This Pillow reduces pressure on your bottom shoulder and is ideal for side sleepers.
Side and Back Sleeper Pillows – Sleeping on your back is the best sleeping position to prevent aging. Still, the issue with this is that it can become uncomfortable, and you may automatically roll onto your side or stomach during the night. The Side and Back Sleeper Pillows are designed to prevent you from rolling to your side and provide a back and neck supporting contour to alleviate pressure and align your spine for a comfortable and relaxing sleep.
---
Important Features of a Good Anti-Aging Pillow
Optimal Head and Neck support – Look for a contoured or cervical design that fully supports your head and neck in the sleeping position of your choice and prevents facial contact with the pillow.
Fill – For Optimal support, memory foam, latex, and other forms are ideal for filling in most anti-aging pillows. The gel may be used in the top layers or as an infusion for cooling effects.
Cover – As for the cover, I highly recommend a bamboo or cotton cover that is breathable. You should also invest in good silk, satin, or a high thread count sateen cotton pillowcase.
Design – The main aim of the pillow's design is to prevent you from rolling to your face or from the pillow from contacting your face.
---
How We Test and Score Anti-Aging Pillows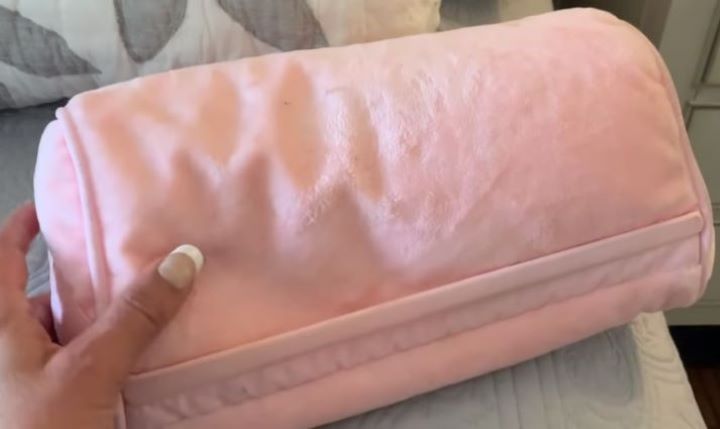 These reviews are based on intense research, analysis, and feedback from our experts and real users from different digital platforms.
We spent 34 hours trying, testing, and scoring these Anti-Aging Pillows for different key parameters and then shortlisted the best products in the market, saving you time and effort.
We used the following parameters for our tests and analysis.
Anti-Aging – We researched how effectively the pillows protect the skin against skin damage and even reverse some signs of aging.
Prevent Wrinkles – We noticed how helpful the pillows are in hydrating skin and preventing facial lines and wrinkles.
Soft Fabric – We compared the softness of different pillows.
Design – We analyzed the pillows' design to see if they are soft and comfortable.
Hypoallergenic – We observed how the pillows likely trigger an allergic reaction.
---
Frequently Asked Questions (FAQ) on Anti-Aging Pillow
---
Reviews: The Best Anti-Aging Pillows
Here is the list of the brands of the best anti-wrinkle pillows that work;
We hope you love the anti-aging pillows we recommend!
We may collect a share of sales or other compensation from the links on this page.

---
1
---
2
The Sleep&Glow posture aligning and therapeutic Pillow is ideal for an anti-aging remedy.
A therapeutic design posture pillow, ideal for side sleeping and neck pain.
Anti-wrinkle design pillow with cool Tencel fabric and a design that reduces friction on your face.
This anti-wrinkle pillow for side sleepers offers cervical support and neck cradling.
A better posture also has anti-aging benefits and shows tangible results.
| Rating Category | Weight % | Score |
| --- | --- | --- |
| Anti-Aging | 30% | 100 |
| Prevent Wrinkles | 25% | 95 |
| Soft Fabric | 20% | 95 |
| Design | 15% | 90 |
| Hypoallergenic | 10% | 90 |
| Total Score | 100% | 95.25 |
---
3
This memory foam pillow works wonders by providing optimal support required by the neck for a restful night's sleep.
Moreover, the contours of this memory foam pillow help with cervical issues while you get your beauty sleep.
And this product prevents pillow wrinkles and the puffiness you might experience when you wake up in the morning.
---
4
From Bak to Beauty, we have another best anti-wrinkle pillow designs that truly works.
A total beauty sleep solution provides Anti-Aging, Anti-Wrinkle, and Anti-Acne solutions.
Ideal for side and back sleeping positions and cradles your neck and head for better alignment.
Less contact with the skin means less irritation and friction, which causes wrinkles and acne in the first place.
It eliminates your head's weight and reduces pressure points for comfort and pain relief.
---
5
The YourFacePillow is an anti-aging and anti-acne pillow that offers optimal head support without unnecessary contact with your skin.
It offers an anti-wrinkle, anti-aging, and anti-acne solution with less facial friction and contact.
Memory foam fills with an innovative design to prevent wrinkling on the face and neck.
Available in a standard or large size option to choose from.
A comfortable and natural beauty pillow.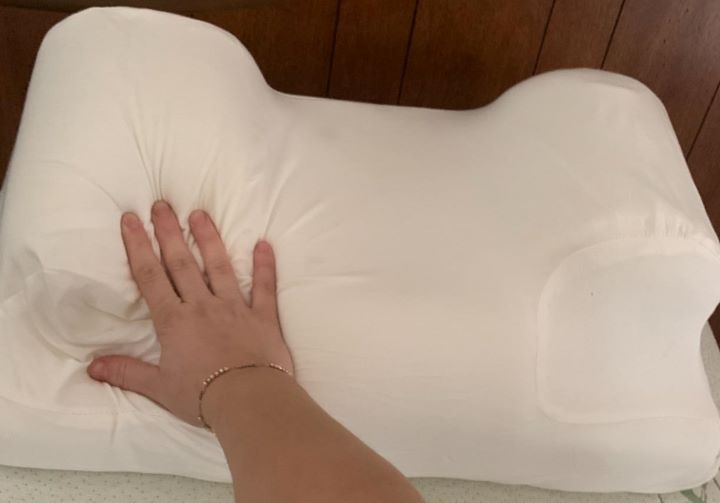 ---
6
The Gaiam – This Eye pillow is stuffed with natural ingredients like lavender, flax seeds, and peppermint.
All the natural components are meant to provide a soothing effect while you sleep. The scents truly help you relax.
The silkscreened exterior of the pillow helps avoid sleep wrinkles and puffy eyes in the morning.
This best anti-wrinkle pillow's unique aspects make it the best beauty pillow.
| Rating Category | Weight % | Score |
| --- | --- | --- |
| Anti-Aging | 30% | 95 |
| Prevent Wrinkles | 25% | 95 |
| Soft Fabric | 20% | 95 |
| Design | 15% | 90 |
| Hypoallergenic | 10% | 90 |
| Total Score | 100% | 93.75 |
---
7
The Moisturizing Night pillow has the ideal design and materials for anti-wrinkle benefits, amongst many other benefits.
The cover is made from Mulberry silk and spandex, healthier and more advantageous to your skin and hair.
Inside the Pillow is self-adjusting memory foam in shape and design that ensures the least facial compression and distortion.
TRiSilk moisturizing pillowcase is designed to keep optimal moisture levels in the skin.
Also designed to promote sleep and provide optimal support and comfort.
---
8
Sleep&Glow Aula is the perfect pillow for you. It will help you sleep on your back, which is the best pose for your health and beauty.
Besides, this revolutionary product's side bolsters to keep your head from tilting, keeping you comfortable while you.
The ergonomic design of this Sleep and Glow pillow provides support and keeps your head and neck in an anatomically correct position.
And it helps prevent sleep wrinkles, protects eyelash extensions, and aids morning puffiness.
---
9
The best anti-wrinkle pillow with a contoured design is available in different sizes.
Therapeutic pain ad tension relief and less pressure on the skin and face.
Ergonomic contoured for optimal support and sleeping positions.
Quality memory foam and a soft and breathable cover.
---
10
This Therapeutic pillow is available in different size options.
A firm orthopedic pillow that restores the natural curves of your neck and face without added pressure.
Non-Toxic and Non-allergenic Dense foam that is molded issued with a softcover,
Ideal for anti-aging and anti-acne.
---
11
This Slip pillowcase is designed to absorb significantly less moisture and oils from the face.
It allows you to keep the moisturizing creams and oils on the face where they work their magic, hence slowing down aging.
The silk reduces friction and allows for easy glide on the pillowcase.
It delivers a unique shine, thickness, softness, and durability.
The pillowcase is machine washable, anti-bedhead, and anti-sleep crease.
---
12
The Save my face Pillow is an anti-aging design pillow with soft satin materails.
the Pillow consists of soft satin material with a soft satin cover and comfortable fill.
The double-crescent design elevates and suspends your face to remove harmful pressure on the facial tissues and muscles.
You can fold the pillow in half if you need additional neck support.
The smaller and compact size designs are ideal for traveling.
---
13
The Sleep Young Pillow is designed to offer maximum support and prevent you from sleeping on your face.
The Pillow aids in preventing wrinkles with its unique design that keeps you from sleeping on your face.
The shape and design are ideal as a back or side sleeping pillow.
The pillow has a firm foam fill and a comfortable cover.
The ergonomic and cervical design offers optimal support and comfort.
---
14
Alaska Bear Silk Pillowcases are made from 100% 19 momme mulberry silk, a sensuously smooth, strong, hypoallergenic, and breathable natural organic fiber.
Dermatologists recommend natural silk pillowcases to help prevent wrinkles, dry skin, and frizzled hair.
Besides, the 600 thread count gives the pillowcase a luxurious feel and makes it highly breathable.
And the hidden zipper provides a snug and secure fit to any queen-sized pillow.
The pillowcase is entirely chemical-free and dyed naturally, so there is no color shading or fading.
---
Index Table: Top Rated Anti Aging Pillows
---
---